SGCNZ ALUMNUS
Alex Tarrant (SGCNZ NSSP 2008, SGCNZ YSC 2009)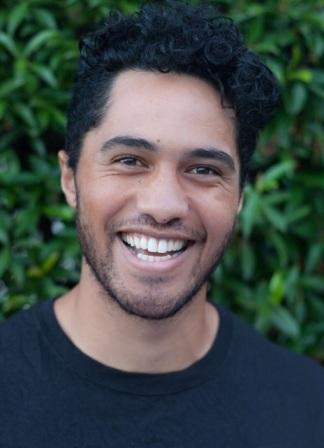 Alex Tarrant attended Hamilton's Fraser High School, where he very successfully participated in SGCNZ UOSWSF. He was selected for SGCNZ NSSP in 2008 and was chosen to be in SGCNZ YSC 2009.
Upon graduating from Toi Whakaari: NZ Drama School in 2012, Alex has moved into the screen and television scene. "I still enjoy theatre. Theatre is where it all began for me but as of right now, my heart is fully invested in screen and television".
Alex was the host of the TV2 youth show Totes Maori. He starred in Nothing Trivial the tele feature, When We Go To War and most recently Tatau, a BBC & SPP production.
He also received the Museum Hotel Scholarship in 2012. "The scholarship is rewarded to an individual that has potential. Not just artistically, but the potential to inspire, to encourage, to light a fire under the people around them. Not literally. When receiving this award I didn't know I had this effect on people. Thank you to Chris and Dawn for seeing and investing in my potential because I believe in my power now".
Alex worked on 800 Words, a Seven Television & SPP production.