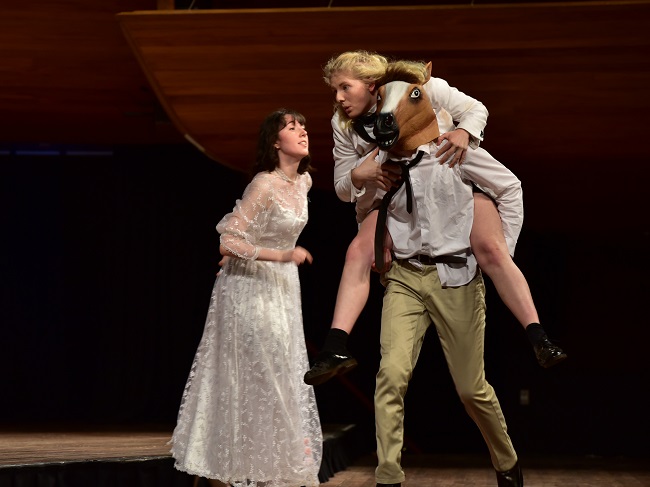 Other Organisations
Shakespeare's Globe
Shakespeare Globe Centre New Zealand supports Shakespeare's Globe London and the artistic and educational strategies associated with furthering the international understanding of Shakespeare and his contemporaries in performance.
Founded by the pioneering American actor and director Sam Wanamaker, Shakespeare's Globe is a unique international resource dedicated to the exploration of Shakespeare's work and the playhouse for which he wrote, through the connected means of performance and education.
Together, the Globe Theatre, Globe Exhibition & Tour and Globe Education seek to further the experience and international understanding of Shakespeare in performance.
---
Wellington Shakespeare Society
The Wellington Shakespeare Society meets on the first Thursday of each month to relish the works of Shakespeare. Shakespeare's plays are read and analysed. Guest speakers present lectures.Activities include: Shakespeare play readings, Annual Video/DVD evening, Lectures and talks
Venue: Connolly Hall, Guildford Terrace, Wellington Time: 7.30pm (unless stated otherwise)
New Members welcome. To join contact: Robert Gordon 04 384 7693 Enquiries to : Brian Pearl 04 479 3983
See the Wellington Shakespeare Society page for information about upcoming meetings.
---
Capital Theatre Productions
Capital Theatre Productions supports and promotes talent in New Zealand.  For further information contact: Dawn Sanders, P: 04 384 1300, M: 027 283 6016 E: Action-Sanders@xtra.co.nz