SGCNZ ALUMNUS
Ania Upstill (SGCNZ ETPP 2015, mentored &directed SGCNZ PPWS 2014 & 2015)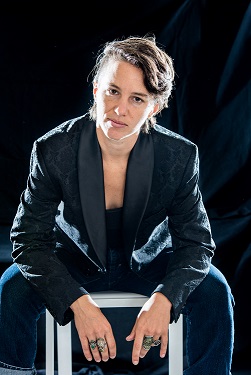 Ania Upstill is a theatre practitioner and Artistic Director of The Lord Lackbeards Touring Company.
She studied Shakespeare Through Performance at the University of Texas at Austin, and believes in a creative text-based approach to Shakespeare. She was nominated for Most Promising New Director at the 2015 Wellington Theatre Awards (previously the Chapman Tripp Theatre Awards) and directed the 2016 Wellington Summer Shakespeare production of Love's Labours Lost.
Ania participated in the inaugural year of SGCNZ's Emerging Theatre Practitioners' Programme at Shakespeare's Globe in London, and  has co-produced the Read Alive staged readings, a collaboration between SGCNZ and The Lord Lackbeards. In 2016 she directed Hamlet for The Lord Lackbeards mentored and directed SGCNZ's Primarily Playing with Shakespeare programme.
She has performed as Mercutio/Paris/Apothecary/Montague in a queer Romeo and Juliet and directed an adaptation of John Lyly's Galathea to coincide with the celebrations around 50 years since Stonewall!