SGCNZ ALUMNUS
Antony Aiono (SGCNZ NSSP 2011, SGCNZ YSC 2012)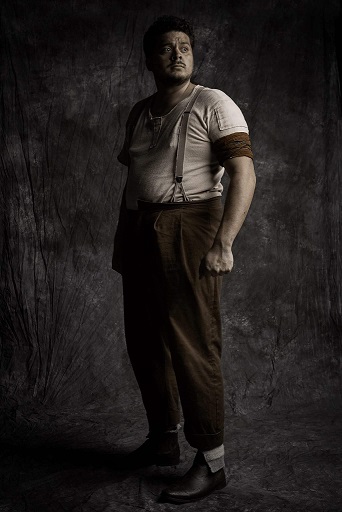 Antony Aiono's first experience with Shakespeare was at Hillcrest High School, when he was asked to step in and play Gratiano in The Merchant of Venice a week before opening night, because the original actor had pulled out. Then Antony was asked by a friend to be in a five-minute scene from The Tempest, where he played Caliban. The scene made it to the SGCNZ National UOSWSF, where Antony went on to win the "Brooke Williams Award for Clarity and Connection in Performance" and was offered a place at SGCNZ NSSP 2011, where he played Shylock in The Merchant of Venice. He went on to London and played Petruchio in The Taming of the Shrew as a member of SGCNZ Young Shakespeare Company 2012, which was a huge learning curve for Antony and one of the greatest experiences of his young life.
These days Antony loves writing and directing. Spot the Difference, a piece written by Antony and his friend Benny Marama, about growing up as a Pacific Islander in NZ was BATS Theatre in Wellington and Baycourt X Space on the 27th of October in Tauranga.
Antony played Bobby Strong (pictured) in Urinetown: The Musical put on by Bold Theatre.
Photo Credit: Mark Hamilton