SGCNZ ALUMNUS
Jonathon Hendry (SG IAF 2003)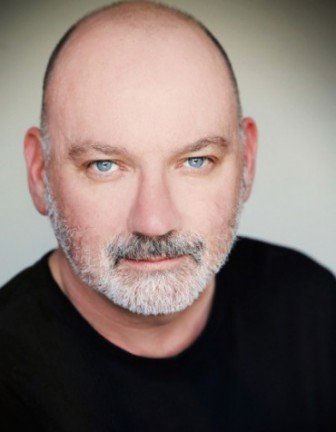 Award-winning actor and director Jonathon Hendry has enjoyed many opportunities since graduating from Toi Whakaari:NZ Drama School in 1988. From exploring Marae based theatre in the early 90s, touring shows around the country, playing supporting and lead roles in television and film through to developing new work with New Zealand writers he has employed a strong and diverse range of skills in a variety of contexts.
Jonathon was selected for Shakespeare's Globe International Artists' Fellowship (now International Actors' Fellowship) by SGCNZ in 2003. An Artistic fellow of Shakespeare's Globe in London he has a passion for sharing Shakespeare's work to new audiences. Credits as an actor include Richard the Third, Macbeth, Iago, Jaques and Malvolio. He's guided both students and professionals to well received performances.
He has recently joined the Fortune Theatre as Artistic Director after nearly a decade and a half of leading actor training at UNITEC School of Performing and Screen Arts and Toi Whakaari: NZ Drama School
As a director he has also received acclaim revisiting classic plays in surprising ways, as well as presenting premieres of New Zealand work.  He's directed for ATC, Silo Theatre, Downstage, Circa, Centrepoint, and BATS.
As well as leading actor training Jonathon was a resident director at Toi Whakaari: NZ Drama School mounting productions of Sondheim's Company and Assassins, Shakespeare's Macbeth and Love's Labour's Lost and Mike Bartlett's Earthquakes in London. Recently he adapted and directed Buchner's seminal work Woyzeck for the 2015 graduation season.
Jonathon has participated in many script development processes as an actor, director and script advisor. He's developed strategic skills working in governance roles during periods of change for organisations such as Toi Whakaari:NZ Drama School, The National Youth Drama School, Downstage and The Depot/Taki Rua.