SGCNZ ALUMNUS
Matu Ngaropo (SGCNZ NSSP 1998, SGCNZ YSC 1999)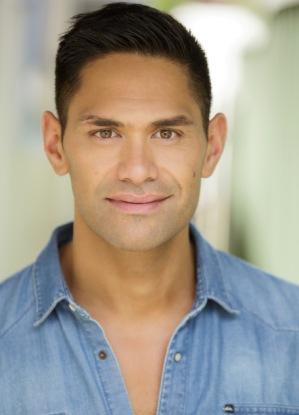 Matu Ngaropo was a student at Onslow College performing in an excerpt from Othello at the SGCNZ SWFSS 1998 (now SGCNZ UOSWSF) when he was selected to attend SGCNZ National Shakespeare Schools Production (NSSP) in Blenheim that same year. At NSSP his director was Emma Kinane and his group performed Romeo and Juliet.  He was fortunate enough to be selected to be part of the SGCNZ Young Shakespeare Company (YSC) 1999 and travel to London. He loved this experience so much that, at the young age of 17 years, he decided to stay on in London, travel through Europe and eventually returned to The Globe to be NZ's first international intern there. This opened his eyes to the real world of being a professional performer.
He returned to NZ and applied to Toi Whakaari:NZ Drama School –  where he spent three years gaining his degree and was the second recipient of The Museum Hotel Scholarship.
Since then he has worked all over the world in many different forms. Some highlights are: Mercutio Romeo and Juliet, Hermia in A Mid Summer Nights Dream, touring the world in The Giant NZ Rugby Ball, Solo performing at the Frankfurt Book Fair, Presenting and Acting in Maori for both Maori TV and TVNZ shows, playing Achilles in The Maori Troilus and Cressida – which performed at Shakespeare's Globe, founding The Modern Maori Quartet, and most recently performing in Disney's The Lion King – which toured Australia for 2 1/2 years.