SGCNZ ALUMNUS
Cherie Jacobson (SGCNZ NSSP 2004, SGCNZ 2005)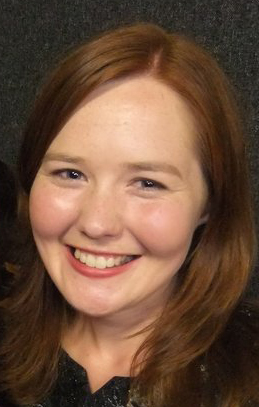 Cherie Jacobson attended Wairarapa College and took part in five years of the Regional SGCNZ Sheilah Winn Festival of Shakespeare in Schools (now SGCNZ UOSWSF). A highlight being a student-directed scene of King Lear at the National Festival in which Regan and Goneril were power hungry women of the 80s, resplendent in shoulder pads and arguing with a free spirited Cordelia over the division of their father's kingdom. Cherie participated in the SGCNZ National Shakespeare Schools Production of 2004, and in 2005 she travelled to London as part of the SGCNZ Young Shakespeare Company. Cherie then studied Theatre at Victoria University of Wellington with a number of her fellow 2005 SGCNZ YSC members.
She has co-written, performed in and produced a number of theatre works such as A Darling Bud of Maybe, Tea for Toot, Nucking Futs and The Island Bay Loners' Doomsday Christmas Sing-Along. In 2014, Cherie took her solo show Cherie Jacobson: Diary of a Young Cynic to the Dunedin Fringe Festival. Cherie has also co-written a number of 48 Hour Film Festival films for Cinema in Decline that have made the national finals and last year won Best Script in the Wellington finals.
Since 2012 Cherie has been the Programme Manager and Co-General Manager of BATS Theatre in Wellington and spent some time overseas. She has also been the assessor for the SGCNZ Wairarapa Regional UOSWSF and was delighted to see so many young people continuing to discover and push the boundaries of Shakespeare's works.