SGCNZ ALUMNUS
Dane Dawson (SGCNZ NSSP 2003, SGCNZ YSC 2004)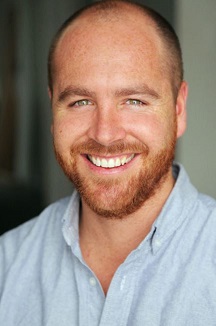 Dane Dawson has been involved in the film, television and media industry for over 15 years. Early in his career he became a member of the SGCNZ Young Shakespeare Company in 2004 travelling to perform at London's Globe Theatre; and has since worked on numerous local and international film, television, and theatre productions. He is most notably known for his supporting actor role in the premiere season of the critically acclaimed television show Outrageous Fortune.
Developing his passion and commitment to the industry, Dane has both received formal training under renowned acting coach Michael Saccente studying the "Meisner Technique" for the better part of the last decade, and has graduated from the University of Auckland with a Bachelor of Arts in Film, Television and Media Studies.
Dane has been working at one of Australasia's most acclaimed film production companies – FINCH, where he has worked on a range of high-end commercial film productions. He is also the founder / owner of ECO-DOC's limited, a film production company based in Northland, NZ which focuses on promoting sustainable business practices and community projects. He produced and filmed a feature documentary on the HUNDERTWASSER ART CENTRE as it was being constructed in the Whangarei Town Basin.
Dane has also had extensive experience in film production as a producer / production manager / production coordinator / production assistant / runner / location scout & manager / 2nd assistant director / director's assistant / art department assist / casting director / Junior Behind-The-Scenes editor / and BTS filmmaker across numerous commercial projects.
Dane is a huge supporter of SGCNZ and the Sheilah Winn Festival of Shakespeare in Schools (now SGCNZ UOSWSF), and credits much of his success to the involvement in these programmes during his foundational years. Dawn Sanders you are a true pioneer, thank you for your continued service and effort in our industry!