SGCNZ ALUMNUS
Holly Shanahan (SGCNZ NSSP 1999, SGCNZ YSC 2000)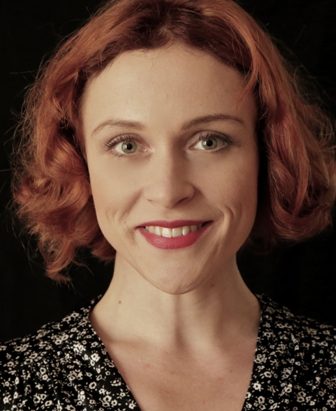 Holly Shanahan has enjoyed a professional career in film, television and theatre since 2004.
Holly participated in the SGCNZ Sheilah Winn Festival of Shakespeare in Schools (now SGCNZ UOSWSF) while at New Plymouth Girls High School, and attended the SGCNZ National Shakespeare Schools Production (NSSP) in 1999. Following this she travelled to London in 2000 with the SGCNZ YSC. She hopes to participate in the Shakespeare's Globe International Actors' Fellowship at some stage in the future.
She graduated from Victoria University in 2002 with a degree in theatre, and is a two time nominee at the Chapman Tripp Theatre Awards. In 2008 Holly won Best Supporting Actress at the NZ Film Awards for her role as Cheryl in Second Hand Wedding.
Her professional stage credits include Sydney Brige Upside Down (Taki Rua Theatre), Skin Tight, The Last Days of Judas Iscariot  (fortyfivedownstairs, Melbourne), Blue Surge  (Theatre Husk, Melbourne), Seed,  The Cherry Orchard, The Underpants, Aladdin (Circa Theatre), Yours Truly (Premiere season at BATS).  On screen Holly's credits include Underbelly, How To Murder Your Wife, Venus and Mars, Outrageous Fortune, Welcome to Paradise, The Dr Blake Mysteries (AUS), Rush (AUS) and two seasons of Power Rangers  (USA).
She now runs a fledgling theatre company in New Plymouth with her young family.