SGCNZ ALUMNUS
James Cain (SGCNZ NSSP 2008 & 2009, SGCNZ YSC 2010)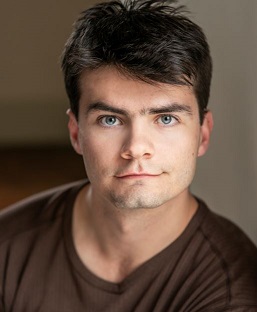 James Cain is an actor, writer and director based in Wellington. In 2015 he graduated with his MA in Script writing from the International Institute of Modern Letters.
He first began performing Shakespeare at Hillcrest High School when he was cast as Cerimon in Pericles when he was Year 9. From there he proceeded to perform a variety of roles there including Cornwall, Prospero, Malvolio and Shylock. At the SGCNZ UOSWSF 2008 he was awarded the Russell Armitage award for Best Comedic Performance and selected for SGCNZ National Shakespeare Schools Production 2008. He was again chosen for NSSP in 2009 where he performed Richard III at Parliament, leading him to be selected for the SGCNZ Young Shakespeare Company in 2010, where he performed Macbeth upon the Globe Stage.
James is now based in Wellington, where he is the Marketing Director for Red Scare Theatre Company, which he runs with his partner Cassandra Tse. His play Movers, which was shortlisted for Playmarket's Adam NZ Play Award, had a sold out season at BATS earlier this year and will be touring to Basement Theatre in Auckland and The Meteor in Hamilton in late November. The play stars Sepe Mua'au, another member from the 2010 Young Shakespeare Company.
James has performed Angelo in Measure for Measure, Arcite in Lori Leigh's The Two Noble Kinsmen and the dual roles of Antipholus of Syracuse and Antipholus of Ephesus, swapping each night in Summer Shakespeare's The Comedy of Errors. He also directed a critically acclaimed production of Richard II and was the Marketing Manager for Summer Shakespeare's 2019 production of Hamlet starring Stevie Hancox-Monk and directed by David O'Donnell.