SGCNZ ALUMNUS
Keagan Fransch (SGCNZ NSSP 2004, SGCNZ YSC 2005)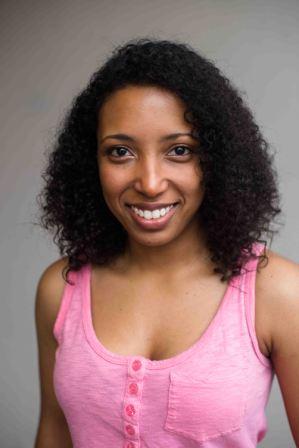 Keagan Fransch moved to New Zealand from Zimbabwe in January 2004 and enrolled in Timaru Girls' High School. There she was lucky enough to have drama as one of her subjects ("Drama as a subject was unheard of in Zimbabwe!"), and as such was able to compete in the 2004 SGCNZ Regional Sheilah Winn Festival of Shakespeare in Schools with her drama class. From there she was selected to be a participant in the SGCNZ National Shakespeare Schools Production 2004 where she met and learned from wonderfully diverse and exciting students and mentors!
Keagan was also fortunate enough to be selected for the SGCNZ Young Shakespeare Company 2005 and had the amazing opportunity to travel to the Globe and Stratford upon Avon.
After studying at university and obtaining degrees in Theatre Studies and Psychology, Keagan auditioned for and was accepted into Toi Whakaari: New Zealand Drama School. During her third year, she was awarded the Museum Art Hotel Scholarship, funded by the incredibly generous Chris Parkin. Also in her third year at drama school, and as part of the course internship period, Keagan travelled to Cincinnati, Ohio to work with director Timothy Douglas on the Horton Foote play The Trip to Bountiful, which was performed at the Cincinnati Playhouse in the Park in March 2013.
Since graduating from drama school, Shakespeare has of course continued to be a large part of Keagan's life; she has directed a couple of teams for the SGCNZ University of Otago Sheilah Winn Shakespeare Festival 2014, and she played Othello in The Lord Lackbeards' touring production of Othello. She was also a NSSP Selector in the 2015 SGCNZ National UOSWSF. She co-directed a production of Frank Wedekind's Spring Awakening in 2016, and graduated from the Master of Arts in Acting at the Royal Central School of Speech and Drama in London in 2018. She is looking forward to more exciting adventures in the future.