SGCNZ ALUMNUS
Kelly Harris (SGCNZ TGG 2011, SGCNZ ETPP 2015)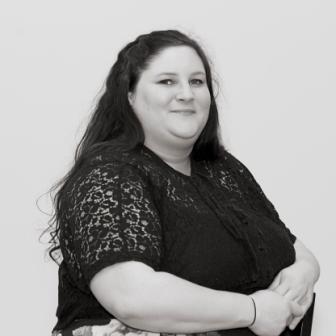 Kelly Harris has worked as a Drama and English teacher for over 10 years at Feilding High School. Having trained at Massey University, she has worked as an actor and director on numerous community projects, including performing in five Manawatu Summer Shakespeare's.
In 2011, she spent two weeks at The Globe in London, as a teacher for the SGCNZ Teachers Go Global programme.  On return she formed her own theatre company, Skin Theatre, in 2013, and directed an all-female Macbeth, which was nominated for 6 Palmerston North Globe Theatre Awards.
In 2015, Kelly spent two months in London studying and learning at Shakespeare's Globe Theatre as part of the Shakespeare Globe Centre NZ Emerging Theatre Practitioner's Programme, where she worked with students in Southwark on Henry V and Much Ado about Nothing, and was mentored by Globe Education Practitioners. Kelly's students have won both Most Outstanding Tragedy and Most Outstanding Comedy, amongst other awards, at the SGCNZ University of Otago Sheilah Winn National Shakespeare Festival and she has had 7 of her students selected for NSSP and 4 in the prestigious SGCNZ Young Shakespeare Company. She has also directed The Merry Wives of Windsor for Manawatu Summer Shakespeare.