SGCNZ ALUMNUS
Samuel Phillips (SGCNZ ETPP 2015)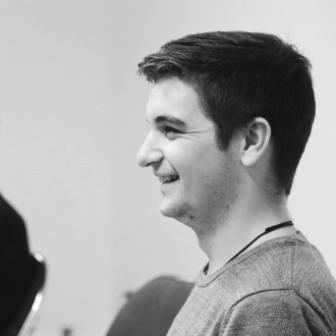 Samuel Phillips is a theatre maker from Wellington. In 2015 he participated in the inaugural year of SGCNZ's Emerging Theatre Practitioners' Programme at Shakespeare's Globe in London.
Currently Samuel is travelling and making work overseas. in 2018 he directed Wellington Summer Shakespeare, presenting The Comedy of Errors in a central city location. He was artistic director of the Basement Youth Company at Centrepoint Theatre and the MediaLab Coordinator at Capital E. He trained with Long Cloud Youth Theatre under the direction of Willem Wassenaar and Aaron Cortezi, and he holds a First Class Honours degree in Theatre and English Literature from Victoria University of Wellington.
His work includes Spring Awakening (BATS, 2016), The Angry Brigade (17 Tory, 2015), a ten-minute adaptation of The Oresteia for the Short and Sweet Festival (BATS, 2015) and Richard III (Victoria University of Wellington, 2015). With independent theatre company Bright Orange Walls, Samuel directed Twelfth Night (2015), A Midsummer Night's Dream (NZ Fringe Fest, 2014), The Legend of Hector (BATS, 2013) and The Pillowman (2012). Sam has tutored improv at Centerpoint Theatre, and acting and directed at Victoria University of Wellington. In 2014 Samuel won most promising director at the Chapman Tripp Theatre Awards for A Midsummer Night's Dream.