SGCNZ ALUMNUS
Celeste Oram (SGCNZ NSSP 2006 & 2007, SGCNZ YSC 2007)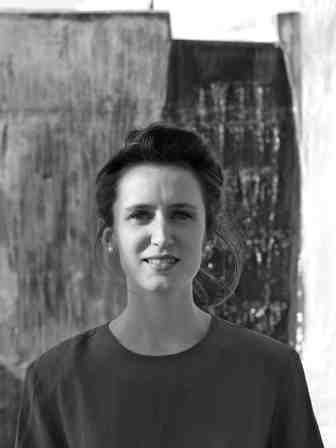 Celeste Oram attended Diocesan School for Girls (2001-2007), was selected for SGCNZ NSSP in 2006 as an actor and in 2007 as the Composer-in-Residence, and was a member of the SGCNZ Young Shakespeare Company in 2007.
Celeste is now active as a composer based in San Diego, pursuing a PhD in music composition at the University of California San Diego, where she also works as a teaching assistant in the music department. Many of Celeste's recent compositions are "video scores": instead of a traditional musical score, the performers follow a video which demonstrates the actions they perform on their instruments. Other current projects involve compositions using home-made radios as instruments.
Celeste's works have been performed in New Zealand, Australia, the United States, and Europe by ensembles and performers including the NZSO National Youth Orchestra, Birmingham Contemporary Music Group (UK), NZTrio, Fonema Consort (NY), Arcus Collective (NY), Longleash (NY), wasteLAnd (LA), Autoduplicity (LA), Steven Schick (CA), Callithumpian Consort (Boston), Song Company (Sydney), Sydney Piano Trio. Within New Zealand, Celeste's music has been performed by the New Zealand Symphony Orchestra, the Auckland Philharmonia Orchestra, the Karlheinz Company, and the Intrepid Music Project.
She was a finalist in the 2014 SOUNZ Contemporary Award for excellence in New Zealand composition, received the 2017 CANZ Trust Fund Award, and the 2016 Kranichstein Composition Prize from the Darmstadt Summer Courses for New Music, whose jury described her work as 'strangely entertaining… engaging with history in a striking manner' and 'utterly relevant'.
An ongoing project, 'Tautitotito', works with cherished collaborators (Keir GoGwilt, Alex Taylor, Rob Thorne, Madison Greenstone) on renovating histories of New Zealand music and cultures of listening. In a similar vein, another ongoing activity revolves around Vera Wyse Munro (1897-1966), a pioneering amateur radio operator and experimental violinist, including the reconstruction of her early 20th century radio equipment and the re-enactment of her telematic musical broadcasts.
Celeste is also the assistant director of the San Diego Women's Chorus.