SGCNZ ALUMNUS
Kieran Rayner (SGCNZ NSSP 2004, SGCNZ YSC 2005)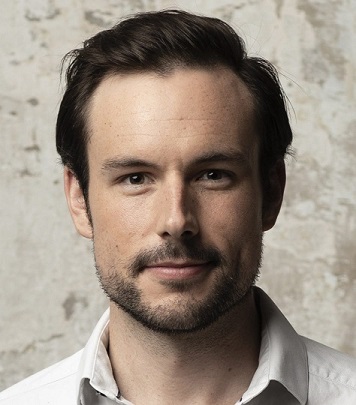 Operatic baritone Kieran Rayner completed a Masters of Performance and Artist Diploma in Opera at the Royal College of Music in 2018, after graduating in 2011 from the NZ School of Music/Victoria University Wellington with degrees in Performance Music and English Literature. He is supported by an Independent Opera Fellowship, and the Kiri Te Kanawa Foundation. He has been a Garsington Opera Alvarez Young Artist, Verbier Atélier Lyrique Artist, Samling Artist, Britten Pears Young Artist, and a NZ Opera Emerging Artist 2012-13.
Since moving to London in 2014, Kieran has performed with Garsington Opera, English Touring Opera, British Youth Opera, Devon Opera, and Park Opera, among others. He played eight principal roles in Royal College of Music International Opera School productions, and has sung oratorio solos across the UK.
Opera engagements include core classical and bel canto repertoire (Figaro Il Barbiere di Siviglia, Guglielmo Così Fan Tutte), baroque roles (Gustavo, Handel's Faramondo), and contemporary works (world premieres Dare to Dream and The Skating Rink for Garsington Opera). He has a flair for comedy (Le Mari Les Mamelles de Tirésias, Eisenstein Die Fledermaus), and drama (Forester The Cunning Little Vixen, Demetrius A Midsummer Night's Dream). Concert highlights include performances at the Royal Albert Hall, The Royal Opera House, Buckingham Palace (with John Wilson), and Southwark and Chichester Cathedrals, Mahler's Lieder eines fahrenden Gesellen with Orchestra Wellington (Opera House), and three concerts in New Caledonia.
He was a Wigmore Hall International Song Competition semifinalist 2019, won the Garsington Opera Simon Sandbach Award 2019, the Royal Over-Seas League Crawshaw Outstanding Overseas Musician Prize 2018, and the Emmy Destinn Czech Song Prize 2017. For videos and upcoming engagements, see www.kieranrayner.com.