SGCNZ ALUMNUS
Nikki Bleyendaal (SGCNZ NSSP 2005, SGCNZ YSC 2006, SGCNZ TGG 2018)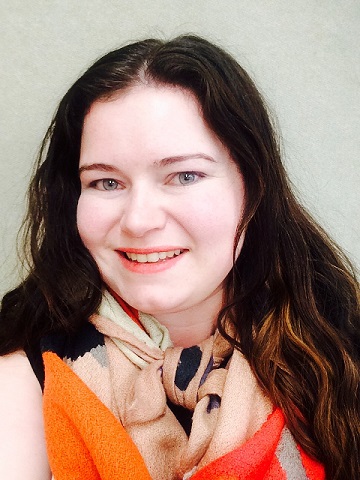 "'Can one desire too much of a good thing?' I think not! Where there is Shakespeare, there is wit, wisdom and a world full of wonders. What an outstanding opportunity we were given as naïve and wide-eyed students, off on one of the most epic journeys of our young lives. Shakespeare's work is certainly one good thing that I will never tire of."
Nikki Bleyendaal has since satisfied her cravings for iambic pentameter through appearances with the Top Dog Theatre, including more than ten Shakespeare productions, playing favourite roles like Hermione in The Winter's Tale and Celia in As You Like It. She even managed to branch out from the Bard, playing comedic roles as Nicky in Shakers and Hobby in Teechers. Finally, she debuted as a director for the company with a successful outdoor production of The Tempest in 2014.
Striving in her Avonside Girls' High troupe for three years, Nikki Bleyendaal was overjoyed to make the SGCNZ NSSP selection in 2005 playing the role of Constable Dogberry in Much Ado About Nothing. Naturally, she then jumped at the chance to join the 2006 SGCNZ Young Shakespeare Company, performing extracts from Antony and Cleopatra on the world's most famous stage. Those three weeks in London, training with the best and exploring Shakespeare's works and world, were some of the most incredible moments of her life. And now she has just relived the entire experience through the SGCNZ Teachers Go Global trip for 2018.
Nikki now spends her spare time using her position as an English teacher at Christ's College and drama tutor at Original Scripts Theatre School to bring the Shakespearience to a brand new cohort of wide-eyed, wistful students every year, and she hopes they, too, find the magic of the Bard.