SGCNZ ALUMNUS
Bronwyn Turei (SGCNZ NSSP 2001, SGCNZ YSC 2002)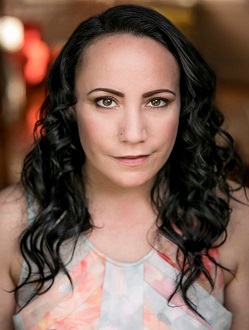 Bronwyn Turei is a proud member of the SGCNZ family, travelling to the Globe Theatre in 2002 with the Young Shakespeare Company.  Since then she has been all over NZ and Australia performing in varied and exciting theatre works.
She has enjoyed an exciting and varied career to date. She kicked off summer as a tapping soul Sister in Nunsense, also the Auckland professional premiere of MorningStar by Albert Belz, and is fresh off an outstanding year at Circa Theatre with celebrated roles in The Lie, Peter Pan, The Father, Weed, the NZ Premier of Three Days in the Country, and the NZ Premier of School Dance at Centerpoint Theatre. She was in the well loved Roger Hall classic Pantomime Jack and the Beanstalk and a sellout season of La Casa Azul – Inspired by the writings of Frida Kahlo, both at the iconic Circa Theatre.  She has toured the country with H.M.S. Pinafore, South Pacific, The Buddy Holly Story and Oklahoma.  Her 2016 summer was spent performing a hilarious new comedy variety show, The Choice at the Rotorua Blue Baths – to rave reviews, and she worked with amazing historical ladies in the new play Modern Girls in Bed as part of the Circa WTF season.
Bronwyn played Cody for four seasons on the hit NZ drama Go Girls, and Holly Collins on the final episode of Brokenwood Mysteries Season 2.  Her most recent TV credits include Aroha on the NZ TV drama Dirty Laundry and Arataki in the exciting web series Auckward Love.