SGCNZ ALUMNUS
Stevie Hancox-Monk (SGCNZ NSSP 2011, SGCNZ YSC 2012)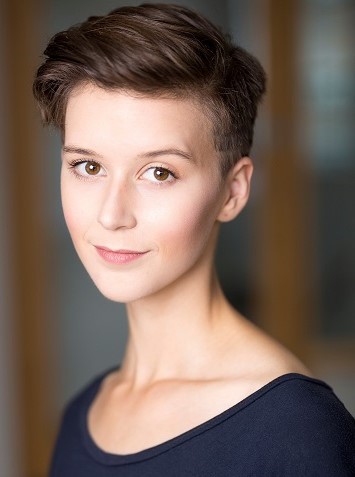 Stevie Hancox-Monk is a Wellington-based freelance theatre maker, actor, and improviser. She is a long-time member of improvisation company PlayShop, and also performs with The Improvisers. Most recently, she played Hamlet in David O'Donnell's 2019 production of Hamlet.
After graduating from Victoria University with a BA in Theatre and French, Stevie worked by day with youth with intellectual disabilities, and co-developed a number of works with inclusive theatre company Everybody Cool Lives Here: Wake Up Tomorrow (Isobel MacKinnon, Circa Theatre, Winner NZ Fringe 2015), Forcefield (Isobel MacKinnon, Basement Theatre, 4 x award-winner Auckland Fringe 2018), and co-anchored Secrets of the Special Olympics (2017).
Since travelling to the Globe with SGCNZ Young Shakespeare Company in 2012, Stevie has continued to be involved with SGCNZ by running workshops and assessing at the Regional and National UOSWSFs.
Theatre credits include: Massive Crushes (Isobel MacKinnon, BATS Theatre); The Turkish Dogs are Racist (Jonathan Price, BATS Theatre); The Comedy of Errors (Samuel Phillips); Marine Snow (Lori Leigh, BATS Theatre); A Midsummer Night's Dream (Lisa Wolpe, Divadlo Na Prádle, Prague CZR); The Maids (Samuel Phillips); and Crystal Clear Shakespeare (Ben Crystal, Circa Theatre).