SGCNZ ALUMNUS
Alana Kelly (SGCNZ NSSP 2007, SGCNZ YSC 2008)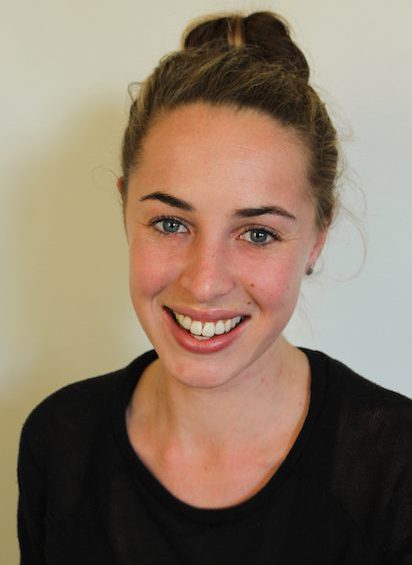 Alana Kelly has been the Production Coordinator at Q Theatre since October 2013. Prior to moving to Auckland she was the Associate Producer, Logistics, at Downstage in Wellington. She has also worked as a freelance technician and operator. Alana has a Bachelor of Performing Arts Management from Toi Whakaari: NZ Drama School. South Island born; she grew up in sunny Blenheim, and attended Marlborough Girls' College.
Alana was a member of the SGCNZ YSC in 2008 and a part of the SGCNZ NSSP in 2007. She thoroughly enjoyed the years she partook in the SGCNZ UOSWSF, from 2003 – 2007. Her National Festival Awards were Dymocks Award for Outstanding Student-Directed Movement/ Dance, Marc Ellis Award for Best Use of Stage Magic, and the Toi Whakaari: NZ Drama School Award for Two Actors Showing the Strongest & Most Truthful Connection Between Them.
Although she much prefers her work backstage now, SGCNZ helped form a significant beginning to her career in the Performing Arts. Her copy of Shakespeare's Complete Works, once owned by her great-grandfather, is still the favourite book on her bookshelf. She hopes to continue her work as a Production Manager – solving problems and keeping the technical team happy.