SGCNZ ALUMNUS
Ryan Cundy (SGCNZ NSSP 2012, SGCNZ YSC 2013)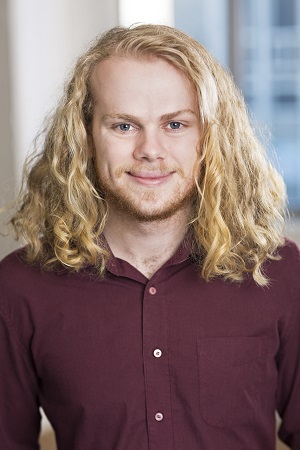 Ryan Cundy is currently completing a Masters in Teaching and Learning at Victoria University of Wellington, having completed a Bachelor of Arts Majoring in English Literature and Theatre, with Honors in English Literature. His studies focussed on scriptwriting and classical performance, as well as Renaissance and Science Fiction Literature.
Ryan has established Horse With No Name theatre company with Catriona Tipene. The company has produced two new works, featuring scripts written, and co-written by Ryan. Coming into 2019 Horse With No Name is working to define itself as a company, seeking to produce several exciting, quirky new works.
Throughout each of his high school years, Ryan participated in the SGCNZ Wairarapa Regional University of Otago Sheilah Winn Shakespeare Festival. His involvement began in acting and then developed into directing and compiling his own pieces. His rendition of Romeo & Juliet, performed with Cara Butcher, which condensed the play into five minutes using original text, was chosen for the SGCNZ National UOSWSF. Ryan was selected for the SGCNZ NSSP in 2012, and then took great pleasure performing Bottom in A Midsummer Night's Dream as part of the SGCNZ YSC 2013 at Shakespeare's Globe in London.
Ryan is focused on becoming a well rounded theater practitioner and is constantly working to develop his performing, directing and writing skills.