SGCNZ ALUMNUS
Lydia Verschaffelt (SGCNZ NSSP 2012 & 2013, SGCNZ YSC 2014)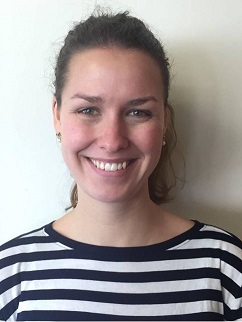 Lydia Verschaffelt studied for her Masters in English Literature at Victoria University of Wellington. Her thesis explored the construction of female and familial identity, specifically the difficult dynamic of young women operating as both daughters and potential wives, in the work of Jane Austen, George Eliot, and Elizabeth Gaskell.
In 2017 she won the Chris Pottinger Memorial Prize for the top undergraduate student completing a degree majoring in English Literature and she also received a Victoria Masters by Thesis Scholarship for her postgraduate study.
While Lydia's interaction with Shakespeare is now predominantly through the page, she dabbled in performance, sporting a false beard to play the lovelorn Longaville in Wellington Summer Shakespeare's 2016 production of Love's Labour's Lost. She has also been lucky enough to model two beautiful costumes of SGCNZ Costume Design Finalists in 2016 and 2018.
Lydia's relationship with SGCNZ has been a gift that keeps giving. Her time as part of NSSP and YSC was one of intense enjoyment, passion, and growth. These experiences provided a platform to not only push her as a performer, but to develop in confidence, understanding, and enthusiasm. SCGNZ ignited a passion for Shakespeare that continues to burns bright.