SGCNZ ALUMNUS
Olivia Tennet (SGCNZ NSSP 2008, SGCNZ YSC 2009 )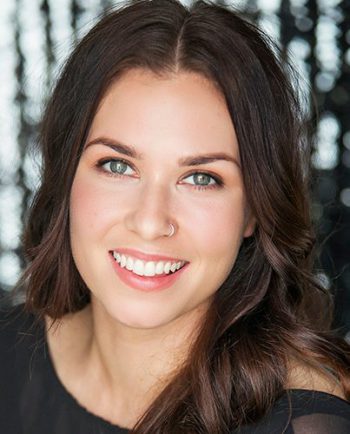 Olivia Tennet was selected to participate in the SGCNZ National UOSWSF in both 2004 and 2008, winning a total of five awards across both years, including the Peter Vere-Jones Award for Outstanding Performer.
Olivia has been acting professionally since the age of 7 and has worked on many interesting film and television productions over the years including Lord of the Rings – The Two Towers, Pet Detectives, Maddigan's Quest, Shortland Street, Power Rangers, The Almighty Johnsons, Underbelly, When We Go To War and 800 Words.  Olivia has also been fortunate enough to have been cast in many stage and musical theatre productions such as Les Misérables, Cabaret, Theatre 360, Stepping Out, The Wizard of Oz, The Book of Everything and Guys and Dolls.  Olivia's extensive dance training has also lead to performances at the Tempo Dance Festival, in Dynamotion Productions, and the role of choreographer in ATC's recent staging of That Bloody Woman!
Olivia's early involvement with SGCNZ NSSP and YSC fostered a lifelong love of Shakespeare's work and she has relished the opportunity to perform in many exciting interpretations of the bard's plays during her acting career.  Her introduction to the great man began with her role as Puck at the age of 10 in Cornwall Park School's production of A Kidsummer Night's Dream.  Since then she has gone on to perform in many of Shakespeare's other plays including Macbeth, Romeo and Juliet, Titus Andronicus, As You Like It, Twelfth Night and Othello.
In addition to her acting commitments, Olivia enrolled as a student at the University of Auckland studying towards a degree in Speech Language Therapy.
Olivia is very grateful to Dawn Sanders and Shakespeare Globe Centre New Zealand for encouraging and supporting her passion for theatre and the stage and for contributing to her confidence to pursue acting as a fulfilling and viable career.