SGCNZ ALUMNUS
Nishaa Senarath (SGCNZ NSSP 2013)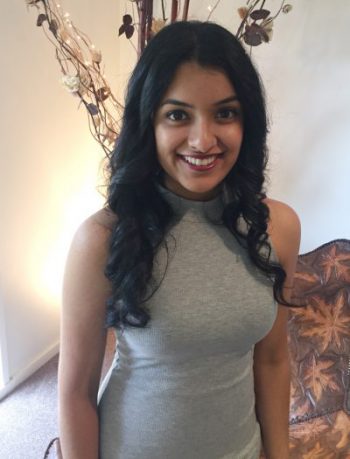 Nishaa Senarath first participated in the SGCNZ Auckland UOSWSF in 2013. Her self-directed excerpt from As You Like It won the five-minute student-directed piece, earning her a spot at nationals, from which she was selected to attend SGCNZ NSSP 2013. Since then, Nishaa has landed lead roles in her school productions of Much Ado About Nothing and The Mikado. In 2015, she was presented the CIE Top in New Zealand award for AS Level Drama, after achieving the highest examination and performance marks of those taking the subject in New Zealand.
On top of acting, Nishaa's love for the arts also includes singing. She is part of the barbershop quartet ZEAL, in which she sings lead. Since being together, they placed 3rd and won the best novice quartet cup in the New Zealand Adults barbershop competition. At an international level, they came 2nd in the Pan Pacific Harmony quartet competition. She also had the opportunity to compete with ZEAL in the Sweet Adelines International Rising Star competition and were named the 3rd best 'under 25' quartet in the world.
In 2016, the University of Auckland recognised Nishaa's tremendous national and international successes by awarding her a Blue in Arts. She studied law and economics at the University of Auckland and her passion for the arts remains strong.