SGCNZ ALUMNUS
Connor Charlesworth (SGCNZ NSSP 2017)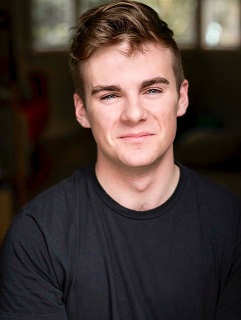 After his amazing experience at the New Zealand's National Shakespeare Schools Production, Connor Charlesworth felt even more confident that his career path would be the performing arts.
He moved to the United Kingdom a week after finishing school, in the search of acting training at some of the world's best conservatories. Connor was accepted into the very competitive National Youth Theatre under 21 Senior Course. He did a year's foundation course in musical theatre at the Guildford School of Acting, one of the UK's best musical theatre academies, and wrote for and stars in short films for university students.
Connor has since accepted a place at the Academy of Live and Recorded Arts in London, in order to study towards a 3 year BA Acting degree, with a goal of becoming one of New Zealand's top international stage performers and giving himself a platform to be able to continue in the performing arts for the rest of his able life.
Connor believes that without the National Shakespeare Schools Production experience , he wouldn't have had the same level of confidence approaching auditions and new opportunities that he has had so far. He would personally like to thank Dawn Sanders and SGCNZ for that amazing experience, and hopes that their work continues on giving young people the chance to grow for many generations to come.