A Midsummer Night's Dream
Date: 20/07/2016
Category: Theatre Companies – Amateur / Other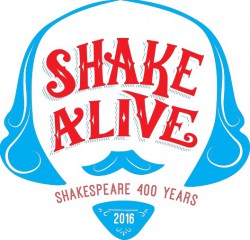 Dates&Times: 13-23 July, 7.30pm; 7th July 3pm Matinee; 19 & 20 July 6.30pm
Monday closed
Venue: Gryphon Theatre, 22 Ghuznee Street, Wellington
Tickets: $25 waged / $20 unwaged / $18 each for groups of 10+ plus booking fees
Two tickets for $30 SPECIAL on Thursday 14 July
Matinee on Sunday no show Monday
Presented by Backyard Theatre Productions
Directed by Benjamin Haddock

A Midsummer Night's Dream is one of Shakespeare's well known comedies. So how do six B-list (barely) celebrities handle the bard's word? See how six housemates in a reality TV show handle this challenge.
Set on a midsummer's night, four young lovers find themselves wrapped in the dream – like arms of an enchanted forest where sprites lurk and fairies rule. While a feuding Fairy King and Queen are at war, their paths are crossed by Bottom, Quince and their friends presenting a play within a play. Chief mischief-maker Puck is on-hand to ensure that the course of true love is anything but smooth, and games of fantasy, love and dreams ensue in Shakespeare's most beguiling comedy.
Watch six actors play over 20 characters in the unique setting of a reality TV show. Promises to be fast paced, humorous and fun!
Big Brother is watching, and lord, what fools these mortals be!