Anon. Vocal Ensemble Winter Concert – Wellington
Date: 14/08/2016
Category: Music / Vocal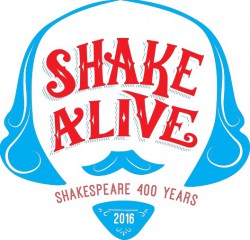 Dates&Time: 14 August 2016, 4pm
Venue: Pukeahu National War Memorial Park, State Highway 1, Te Aro
Tickets: FREE EVENT
Wellingtonians and visitors to the capital are invited to attend six Sunday concerts over winter at the Hall of Memories, Pukeahu National War Memorial Park. The concerts began on Sunday 22 May with the RNZAF Band's Woodwind Trio playing music from the great masters. The concerts continue monthly through to October 2016. Concerts will commence at 4pm and conclude at 4:45pm.  You are invited to attend the daily Last Post ceremony.  Prior to the 5pm ceremony on Sundays, we remember a fallen World War One soldier by reciting their story alongside the Tomb of the Unknown Warrior.
Sunday the 14th of August, Anon Vocal Ensemble will delight with a short musical homage to the works of William Shakespeare.
The concerts are free and no RSVPs are required.