Auckland Summer Shakespeare – As You Like It
Date: 02/03/2017
Category: Theatre Companies – Amateur / Other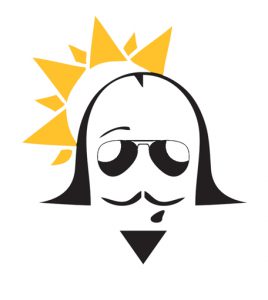 Dates & Times: 14 February – 11 March 2017, 7.30pm
Venue: Old Arts Plaza, 22 Princes Street, CBD, Auckland
Ticket Prices: Adult $35.00, Senior (65+) with Gold Card: $28.00, Equity with Equity Card $28.00, Student with Student ID $20.00, Festival Seating – GROUP OF 4 VIP reserved section, limited availability $140.00
Click here to buy Tickets – 0508 iTICKET (484-253)
---
All the world's a festival stage! Glastonbury meets Auckland.
Directed by Benjamin Henson
Written by William Shakespeare
A kick-ass comedy of love and transformation, As You Like It sees Summer Shakespeare returning to the magical and unique outdoor Clock Tower venue from Valentine's Day Tuesday 14 February to Saturday 11 March. Award winning director Benjamin Henson returns to lead a vibrant cast in this shaken up interpretation of Shakespeare's captivating comedy. Complete with a healthy injection of music, this show brings festival sunshine to the open air stage, celebrating the return to the University after a hugely successful production of The Tempest, starring Lisa Harrow, in 2016.
Banished from the constricted court, Rosalind and her cousin/best friend Celia cast off their former lives and embark on a journey of liberation in the glorious Forest of Arden. Dressed as a boy and a simple shepherdess, there they find the charms of the pastoral life – music thrumming in the distance, campfires aglow, celebrations of poetry awash with music, nature, love.
As Rosalind transforms herself, fizzing within a world of possibilities, we see her fall spectacularly in love with Orlando in the only way Shakespeare knows how – with quick minds, sharp tongues and pounding hearts.
Bringing Glastonbury to Auckland, As You Like It will be bursting with heart, freedom and razor-sharp wit, all contained in a festival setting. 100% New Zealand music will accompany the show and keeping with the Glastonbury feel there will be a DJ live mixing the show, rather than traditional musicians. From music, to an art exhibition and DJ's this is the newest summer festival to come to Auckland.
A talented ensemble cast of new and established actors include: Allen Bartley, Francesca Savige, Jessie Lawrence, Patrick Graham, Kyle Shields, Bronwyn Ensor, Murdoch Keane, Maxine Cunliffe, Alice Cunliffe, Kate McGill, Damien Avery, Arlo Green, Aaron Richardson (SGCNZ YSC 2011), Mustaq Missouri, Mirabai Pease (SGCNZ YSC 2016), Lucas Haugh, Karen Ellett, Holly Hudson, Carla Newton, Lisa Swinbanks (SGCNZ YSC 2012), Erin O'Flaherty, Rebekkah Farrell, Kieran Bennett, Marianne Infante. The 24 strong cast are led by returning director Benjamin Henson. Known for his incredibly visual, high-energy theatre work, Henson has recently directed The Tempest, Earnest, Oreste, revisited Titus, and completed the Auckland Theatre Company Engine Room directors' internship programme.
Since Summer Shakespeare first began in 1963, the not-for-profit charity has presented plays in almost every year, creating opportunities for students and young actors and directors to make their start, in a unique and iconic setting. Join NZ's oldest outdoor Shakespeare production, enjoy the festival feeling, and celebrate the return to the Clock Tower with As You Like It.
Presented by: AUSA Outdoor Summer Shakespeare