Cymbeline – Wellington
Date: 22/04/2017
Category: Theatre Companies – Amateur / Other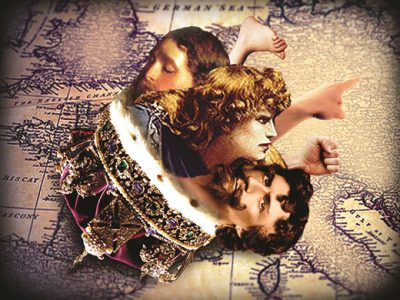 Dates & Times: 19 – 29 April 2017, 6.30pm (no show on ANZAC Day, Tues 25 April
Venue: BATS, 1 Kent Terrace, Wellington
Tickets: prices TBA, tickets go on sale early March
Cymbeline – Shakespeare's rarely performed late romance about deception and forgiveness comes to BATS and is presented to you by the Lonely Shakespeare Collective.
Princess Imogen is having a tough week. Her father, King Cymbeline, has separated her from her new husband, Posthumus, her wicked stepmother is trying to kill her, and the queen's son just can't take a hint. What's a girl to do?
Meanwhile the banished, Posthumus, arrives in Rome, where he meets the cunning Italian gentleman, Iachimo, who challenges him to a simple wager. What could possibly go wrong?
And in the sleepy hills of Milford-Haven, two children are about to find out their secret royal lineage.
This quirky play features live music and a striking battle sequence choreographed by LOTR Motion Capture Director, Carrie Thiel, all set in an alternative Victorian era.
Come grab a drink and enjoy a night of Shakespearean delight!
The Lonely Shakespeare Collective Creative Team:
Performed by James Bayliss, Ivana Palezevic, Hamish Boyle, Laura Loach, Michael Pohl, Annica Lewis, Amalia Calder and Anthony Hogan
Director: Ivana Palezevic
Stage Manager: Crystal Pulkowski
Costume Designer: Frankie Allard
Fight Choreographer: Carrie Thiel
Set/Technical Director: Crystal Pulkowski
Composer: Laura Loach
Poster Design/Publicity: Hamish Boyle