Macbeth – Shakespeare in the Park Whanganui
Date: 13/02/2016
Category: Theatre Companies – Amateur / Other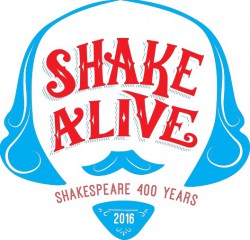 Directed by: Karen Craig
Dates: Thursday 11th February 7pm
Friday 12th February 7pm
Saturday 13th February, 2pm and 7pm
Venue: Bason Botanic Gardens, Whanganui
2016 is the 400th anniversary of Shakespeare's death and here is an opportunity to see this great Shakespearean tragedy performed, outside in the natural setting of the beautiful Bason Botanic Gardens, 552 Rapanui Road, Westmere, Whanganui. On the Friday and Saturday night Picnic Boxes are available for $25.00 per person and there are 3 options. The picnic boxes need to be ordered when the tickets are purchased. There is also a group booking discount on Friday and Saturday night and for every 10 tickets purchased you get an 11th ticket free. On the Saturday afternoon performance there will be a Sausage Sizzle operating.
Don't miss this great opportunity to see Macbeth in magnificent surroundings and have an experience that is not often available. Should there be serious weather problems on the scheduled dates the alternative show dates are 26th – 27th February and tickets will be automatically transferred to those dates should the situation arise.
The cast includes Mike Street, Andrew Fawcett, Melissa & Shaila Hawkins, Chris McKenzie, Graham Dack, Nadine Rayner, Rachel Plank, Peter Cameron, Gaylene Edmonds and Peter Dilloway just to name a few.