Much Ado About Nothing – The Drama Workshop
Date: 02/04/2016
Category: Theatre Companies – Amateur / Other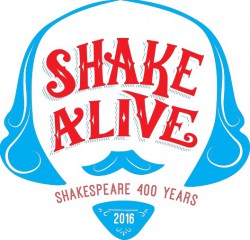 Performed by: The Drama Workshop, Hawkes Bay
Director: Peter Cottrell
Dates & Venues:
Sat 19 March, Church Road Winery: Gates open: 11am for festival, Performance 4.30pm
Sat 2 April Hawkes Bay Opera House Plaza. 7.30pm
Tickets: http://www.eventfinda.co.nz/2016/shakespeare-in-the-park/napier
Website: www.shakespeareinthepark.co.nz
Facebook: www.facebook.com/shakespearefestival.HB
Contact: Juliet Cottrell 027 4585438
Hawkes Bay is set to commemorate 400 years since the death of William Shakespeare in a truly unique way across two special venues. The Hawkes Bay Shakespeare Festival hosted by the Will Power Trust kicks off with the annual Shakespeare in the Park day at Church Road winery on Saturday March 19, 2016 followed two weeks later with a performance at the Hawkes Bay Opera House Plaza on Sat April 2, 2016.
Shakespeare in the Park is an exciting community event which in the past has been generously supported by the Taradale and Greenmeadows Rotary clubs set in the grounds of the Church Road Winery, Hawkes Bay. Gillian Davies QSM, now Patron of the festival, produced and directed the first and highly successful play for the festival in 2013 with The Merry Wives of Windsor. This was followed in 2014 with The Complete Works of Shakespeare directed by award winning director Sharon Hildreth.
The festival is framed by an authentic Elizabethan Village complete with Guild Stalls originally built by Rotary members with thatched and shingle roofs that provide the atmosphere, colour, feasting and fun of the Elizabethan period. Co-ordinated by Graham Duncan event manager, craftsmen and women display their wares, entertainers rove the festival park, food and drink vendors abound and there are activities for children.
Every year one of Shakespeare's plays is performed against the back-drop of the Church Road winery steps. In the late afternoon, as the guild stalls close, patrons take their place in Hawkes Bays own homage to the Globe Theatre – settling in with their picnics and purchased wine and refreshments to enjoy the spectacle.
Producer Juliet Cottrell says that the festival is supported by a number of volunteers from the community, the New Zealand Army and many more local in-kind supporters without whose support, the festival could not go ahead. "We are also deeply grateful to Lady Pettigrew for her continued support and Directors sponsorship, to Fastway Print for their generosity and Hawkes Bay Toyota for the use of a vehicle".
2016 will see Director Peter Cottrell from production and entertainment company, The Drama Workshop, bring to the stage 'Much Ado about Nothing' with a stellar cast of local talent. Peter has just returned from The Globe Theatre London as part of the Shakespeare Globe Centre New Zealand Teachers Go Global program 2015 along with cast members Lisa-Jane Hay and Matt Kidd.
"We are delighted to announce that local trio 'Confetti' will be accompanying the stage production and the girls have been busy transposing and arranging since November, working alongside choreographer Champa Maciel". Musician and cast member Michael Rowlands has also contributed two musical compositions for the play. Costumier Angela Elliott has been tasked with costuming the cast of sixteen. "It is a pleasure to work with these fine industry professionals and we are very excited about this and future collaborations".
Actors Champa Maciel and Daniel Betty (SGCNZ YSC 1999) will be taking to the stage in the roles of Beatrice and Benedick alongside Kelie Jensen and Michael Rowlands in the roles of Hero and Claudio. Gerard Cook, in his third consecutive performance at the festival, will be playing the role of Leonato. Other cast members include Tim Walton, Rob McIntosh, Isaac James, Jane Sutherland, Amanda Jackson, Ian Gosling, Will Couper, Ashleigh Burt and Jack Warren.