Much Ado About Nothing – Wellington
Date: 20/05/2016
Category: Education Institutes / Groups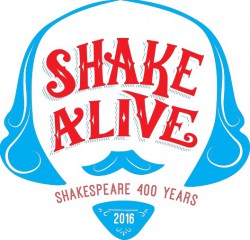 Dates&Times: 17 – 21 May, 7.30pm – 9.30pm
Venue: Studio 77, 77 Fairlie Terrace, Kelburn, Wellington
Tickets: $16 waged, $8 unwaged
"Once upon a time you stood on soft soil in a perilous pit with anxious anticipation. You had a tomato in your pocket, and seedy eccentrics by your side.You yelled at all the naughty bits and misbehaved entirely. It was debauchery. It was dangerous. It was BAD. (It was badass).
Now it is deadly. We sit in the dark and nod and yawn and pretend we know what the old fella was on about. Years and years of screens and visuals have rendered us unable to listen properly and the headphones wrecked our poor ears anyway. We smile politely afterwards and don't mention how he made us feel a bit stupid.
Victoria University's THEA302 & THEA308 have decided to hit Shakespeare where it hurts. Is he past it for the millennial generation? Can we turn "Much Ado About Nothing", a full length Shakespeare, into something for people with attention spans conditioned to Snapchat, Vines, and 140 Twitter characters? He was cool once: CAN WE MAKE SHAKESPEARE BAD AGAIN?
Badass Shakespeare. You want it. We got it. Let's talk."