Original Pronunciation Maori Session with Ben Crystal & Moana Ete- Public Talk
Date: 23/05/2017
Category: Theatre Companies – Professional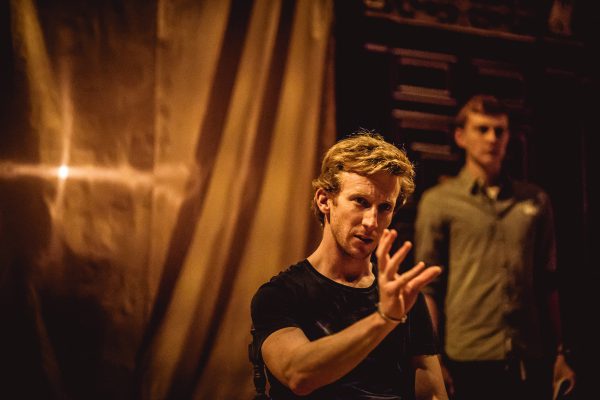 Date & Time: Tues 23 May 5pm-6pm
Venue: Circa Theatre, Wellington
Tickets: Koha – numbers restricted to 100, book via SGCNZ
Original Pronunciation Maori Session with Ben Crystal and Moana Ete – Public Talk
What did Shakespeare's accent – and that of his actors and audience – sound like?
What can we learn from hearing and speaking his works in that accent?
And how does it sound differently with a Maori or Pacific Island accent?
With no recordings or transcriptions available to us, how do we know?
Actor, author & producer Ben Crystal (Shakespeare's Words, Shakespeare on Toast) with Maori (Nga Tahu)/Samoan actor ( & SGCNZ Alumna), Moana Ete, explores the fascinating 400 year old sound of Shakespeare's plays and sonnets. And for the first time ever, with a Kiwi twist – showing a world hidden beneath our readings in modern English accents full of rhyme, rhythm, and a very subtle humour.