Read Alive: The Roaring Girl – Wellington
Date: 14/08/2016
Category: Theatre Companies – Amateur / Other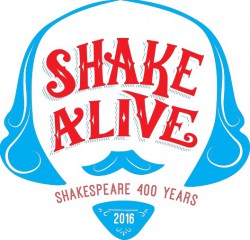 Date & Time: Saturday 14 August, 4-5.30pm
Venue: 17 Tory Street, Wellington
Tickets: Entry by donation (includes afternoon tea)
Come join us for our the first play in the late winter/spring season of Read Alive with The Roaring Girl!
Written in Jacobean England, The Roaring Girl is based on the life of Moll Cutpurse, a famous transvestite. Join us to watch as the 'roaring girl' tears her way through Elizabethan England. "She's a challenger of normative social and gender constructs …Moll, as a cross-dressing proto-feminist, was 300 years ahead of her time. " – Curious Town review of the RSC's recent production
Entry is by donation, and includes afternoon tea. We're looking forward to seeing you there!
Read Alive, a new programme of staged readings, is challenging emerging directors to breathe life into rarely performed plays from the Elizabethan and Jacobean periods – in a single day. Actors arrive at 10am, are given their scripts, and work on them for less than 6 hours before a public staged reading at 4pm. The programme takes its inspiration from the highly successful Read Not Dead sessions at Shakespeare's Globe in London.
Thanks to EAT for their generous grant that allowed us to put on this series of staged readings!