SGCNZ Dance Nimble Soles
Date: 28/07/2021
Category: Theatre Companies – Professional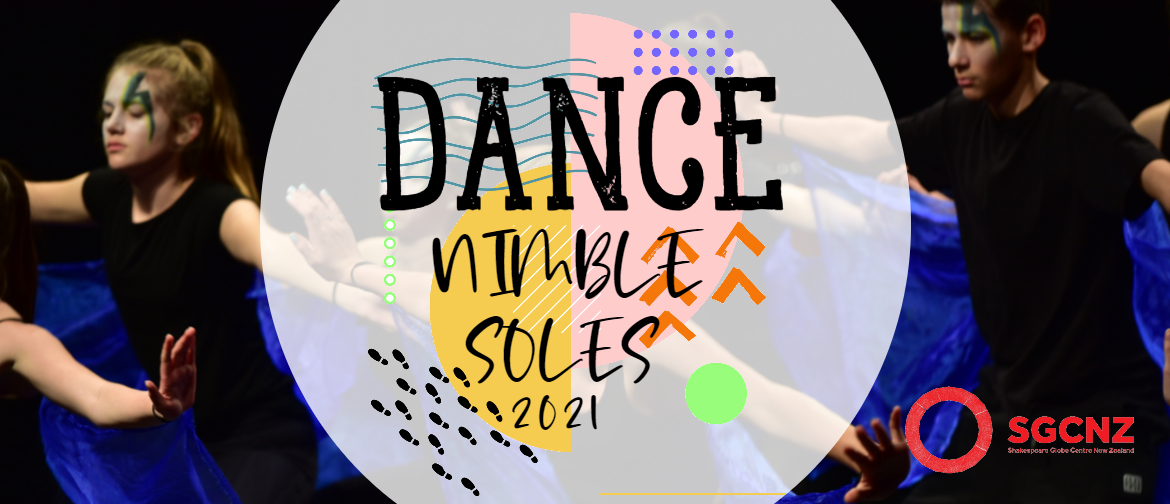 Dance on Dance Nimble Soles!
Wednesday 28 July 2021, 7pm, Lower Hutt Little Theatre
Covid has again plagued Shakespeare Globe Centre New Zealand's Dance Nimble Soles. Last year NZ was midst Level 4 Lockdown when it was supposed to be on. This year, Level 2 in Wellington had a similar effect – of cancelling the performance.
However, a new date has been secured in the Lower Hutt Little Theatre of 28 July. Most of the same performers will be there, with additions from the multicultural and Pasifika groups at Upper Hutt College, and some of its Year 13 male students fighting their way through a scene from Romeo & Juliet.
Dancers from Caraka Seni Dance Academy will perform a traditional Indonesian dance reflecting Shakespeare's "…look to the plate", also from Romeo & Juliet, while performers from the Sri Lankan Dance Academy will also contribute an item again this year.
A team of young backstage crew, led by Josh Weigman, from Kuranui College will be brought over by Juanita McLellan from Wairarapa alongside physical theatre actors under the influence of the fairy dust over their performance based on A Midsummer Night's Dream, and dancers in another scene.
Among the SGCNZ Alumni, Katie Boyle and Alexander Sparrow will perform from their delightful Merry Wives of Windsor, while Joel Rudolph and Florence Cater will sing, including her own compositions.
Have a brief taste of scenes from the seldom-performed play, Troilus & Cressida, which is interpreted addressing current issues, directed Maddie Brooks Gillespie, with students from Wellington High School.
"These, and other 'offers', prove just how universal Shakespeare is, both internationally and in arts genre; his works speak, with or without words!", said SGCNZ CEO, Dawn Sanders.
The evening will conclude with Doris Humphrey's beautiful Air for the G-String, performed by Fiona Arbuckle, Anne Rowse, Dawn Sanders, Hannah Scott-McNeill and Jennifer Shennan, with special acknowledgement to Louis Solino. The music will be played live on cellos by students from Hutt Valley High School, taught by Gary Wilby.
"These our actors [dancers and musicians], as I foretold you, were all spirits, and are melted into air, into thin air"  ~ The Tempest, Act IV sci
Venue: Lower Hutt Little Theatre, 2 Queen's Drive, Hutt Central, Lower Hutt
Date: Wednesday 28 July, 2021 7.00pm
Tickets: $20 Adult, $15 Concession and SGCNZ Adult Friends, $10 Student, $8 SGCNZ Student Friends
Bookings: iTicket.co.nz booking fees will apply