SGCNZ National UOSW Shakespeare Festival
Date: 05/06/2021
Category: Theatre Companies – Professional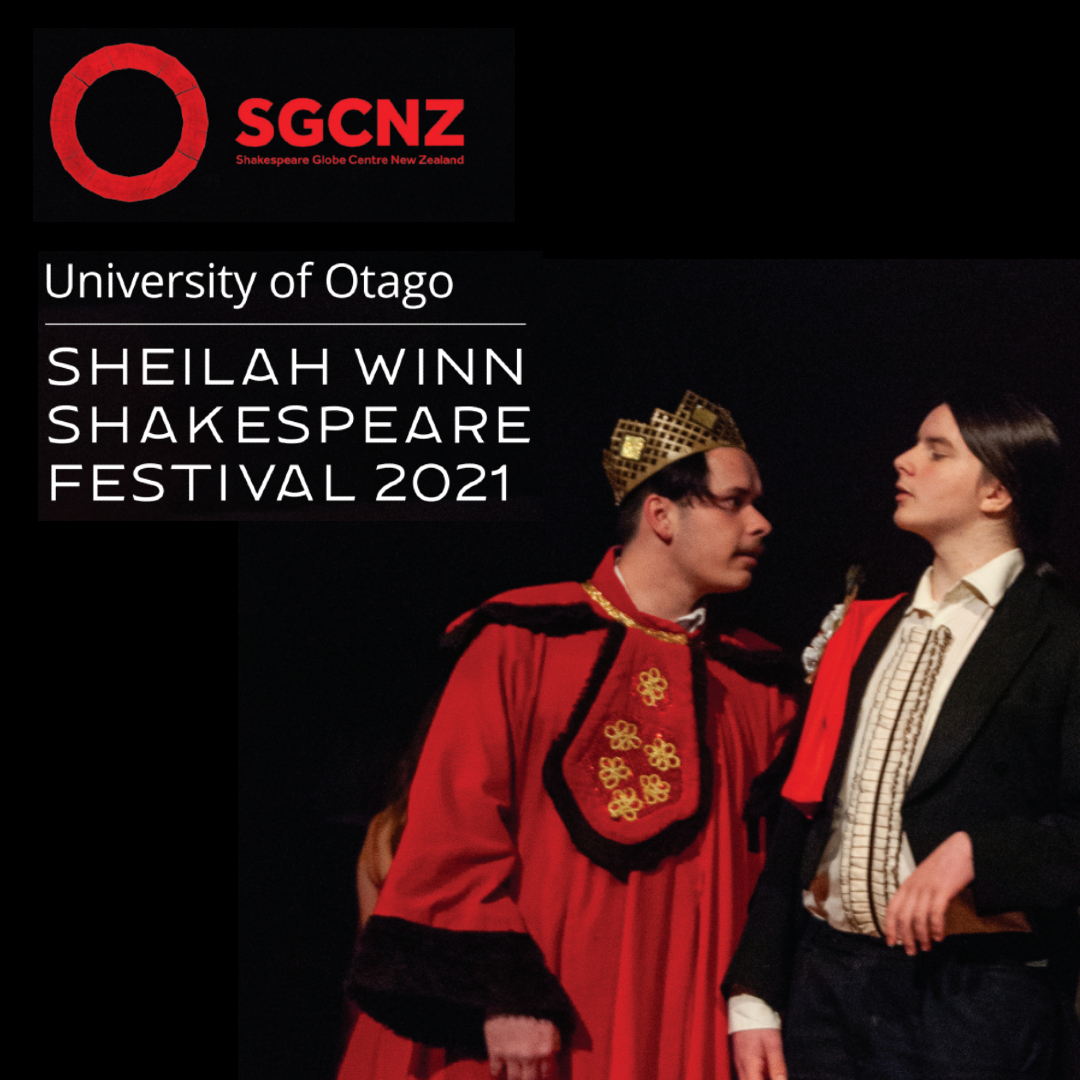 Experience the extraordinary talent of students from around NZ as they present their innovative and creative interpretations of the Bard's work.
Delectable bite-size 5 and 15 minute performances will capture your imagination and bring Shakespeare to life in new and fascinating ways.
Twenty-three of Shakespeare's plays in two days! Impossible?
Not when in the hands of forty-eight groups of students selected from throughout New Zealand, performing their selected scenes. Amidst the ever-popular A Midsummer Night's Dream and Macbeth, Hamlet and Romeo & Juliet, the public can see are vignettes from Pericles, Titus Andronicus, Troilus and Cressida, Cymbeline, All's Well that Ends Well and many more.
The Festival Weekend is split into three sessions at the Michael Fowler Centre and followed by a closing session at Parliament. For the full programme of events including the performance schedule 
click here
Saturday 5 June 9.30am – 5.30pm
Session One ~ Student Performances.
Sunday 6 June 9.00am -5.00pm & 7.00-9.30pm
Session Two ~ Student Performances and Inspiring Alumni Performances & Presentations.
Session Three ~ SGCNZ YSC Performances, Competition Prize Giving & Scene Award Ceremony.
Monday 7 June 9.30am – 12.00 noon
Closing Session ~ Assessors and Selectors Feedback Session & Inspiring Arts Careers Forum.
Ticket sales are now open via TicketMaster  ~ 
Buy Tickets
. You can purchase tickets to each individual session or a discounted pass to all three sessions at the Michael Fowler Centre. Please note booking fees will apply.
To purchase tickets to the closing session at Parliament please contact the SGCNZ office