Shakespeare & Henry Live at the Stadium – Wellington
Date: 08/11/2016
Category: Education Institutes / Groups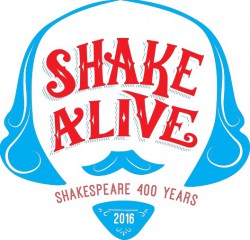 Date & Time: Tuesday 8th November, 12.30pm
Venue: Westpac Stadium, Wellington
Click here to buy tickets!
Henry V
Once more unto the breach, dear friends, once more…
Shakespeare Globe Centre New Zealand (SGCNZ) is delighted to be presenting its third Primarily Playing with Shakespeare production in conjunction with the Westpac Stadium and British High Commission – Shakespeare & Henry Live at the Stadium.
The ninety minute version of Henry V will be performed by approximately 250 primary school age students, directed by their teachers, with mentoring by Co-Director appointed by SGCNZ, Ania Upstill. Eight primary schools and a homeschool group are rehearsing their scenes independently and will come together on Tuesday 8 November (9th is a Rain Day alternate) in the morning for their first run through. Their public performance begins at 12.30pm.
"How exciting to be performing in the Wellington Stadium and adding to all the war events which are on as well," said young actor on the poster, Aidan Brooks Gillespie
The production is part of Shake Alive 2016 – the celebration of the 25th anniversary of SGCNZ and the commemorations the 400th anniversary of Shakespeare's death. Westpac Stadium is generously partnering with SGCNZ to facilitate this event, along with the British High Commission, as part of its Shakespeare Lives programme.
Through a grant from the UK's Shakespeare Reactivation Fund, the performance will be live-streamed to primary schools throughout the country (except in Wellington, as it is hoped all those schools will attend!)
The performance is in the Westpac Stadium on Tuesday 8 November  2016, between 12.30 and 2pm (in the case of rain, the performance will take place on Wednesday 9 November between 12.30 and 2pm. The decision to move the performance will be made on the Monday).
Bookings: http://www.eventfinda.co.nz/2016/henry/wellington
Tickets: $12 Adults; $10 Concessions; $6 Students 13yrs & over; $2.50 Children 2-12yrs;Under 2 Free
School Group Bookings: $2 per student; 1 free adult per 8 students; Extra Adults $10 SGCNZ Office,
E: shakespeare.et.al@gmail.com P: (04) 384 1300
Enquiries: Please contact SGCNZ CEO, Dawn Sanders M: 027 283 6016 E: sgcnz.dawn@gmail.com