Shakespeare in the Garden (Hamlet) – Wellington
Date: 24/04/2016
Category: Theatre Companies – Professional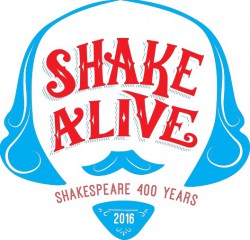 Date&Time: Sunday 24 April, 4pm
Venue: Southern Cross Garden Bar, 39 Abel Smith St, Wellington
Tickets: $20 Adults, $18 SGCNZ Friends, $15 Students
Tickets can be bought at The Cross, Garage Project Cellar Door or the Shakespeare Globe Centre Office (no online sales)
Shakespeare Globe Centre New Zealand, Southern Cross Garden Bar Restaurant, Garage Project, The Lord Lackbeards Touring Company and the British High Commission are excited to bring you a bit of a bard in the beer garden!
Join them in celebrating SGCNZ's 25th anniversary and the Quattro Centennial of Shakespeare's death with an evening of Shakespeare and Hamlet Live in the Cross Garden on April 24th.
Prepare yourself for loads of ale and arty fun featuring a live performance by The Lord Lackbeards Touring Company – presenting a Hamlet with an all female cast, specially brewed barrelled beers by Garage Project, Elizabethan food, mulled wine, traditional music and dress ups.
Garage Project are treating us to a delicious new brew 'Dead Head' – made specially for the event, which will be poured from oak barrels and all proceeds from the first keg sold will be going to SGCNZ.
Tickets are limited and cost $20 ($18 for SGCNZ members, $15 students), and can be bought from The Cross, Garage Project Cellar Door or the Shakespeare Globe Centre Office (no online sales sorry team). Tickets are available for purchase from Monday 11th April, and all of their proceeds will also go to SGCNZ.
4PM Doors open
4:15 Live music from Peter Mitchell
5PM ACT I
6:15 Interval
6:45 ACT II
8PM Show ends
Get some Shakespeare up ya!
– – – – – – – – – – – – >
THE LORD LACKBEARDS TOURING COMPANY
400 years after Shakespeare's death, The Lord Lackbeards Touring Company mix conventions from our time and his to create an intoxicating interpretation of his most immortal work. In a reversal of productions that use the historically accurate convention of only male actors, they present a Hamlet with an all female cast. Continuing the conversation between past and present, this production combines an Elizabethan approach to staging and text with modern physical theatre techniques and costuming.
H A M L E T
"Speak the speech, I pray you, as I pronounced it to you, trippingly on the tongue"
Struggling to come to terms with his father's death and mother's remarriage to his uncle, Hamlet encounters his father's ghost. Shaken and confused, unsure of what to believe, Hamlet turns to the audience to find the meaning of existence. Embracing the complexities of human nature from tragic to comic, this production isn't afraid to laugh at the absurdities of the human condition.
* as we're a licensed venue, those under 18 must be accompanied by at least one of their parents to attend the show.