Shakespearean Performance Workshop with David Lawrence – Wellington
Date: 10/12/2016
Category: Education Institutes / Groups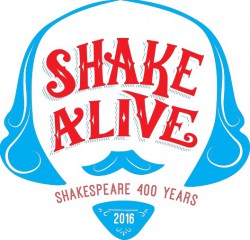 Stagecraft is organising a workshop with David Lawrence on Shakespearean performance looking at performing and directing in the round/thrust, and direct address.

Date: Saturday 10 December 2016
Time: 2-4pm
Venue: Gryphon Theatre
Cost: $30/$40 (Stagecraft members/non-members)

Limited to 15 people.

Email Shannon on corneashan@hotmail.com for more information, to secure a place and for payment details.
David Lawrence is a well known director, previously based in Wellington. He has lectured at Victoria University. He was a founding member of The Bacchanals, who he has directed and performed with in Wellington and on national tours since 2000. David has directed multiple Summer Shakespeares and sat on their board of directors. David is currently head of production for the four 2017 productions for Auckland's Pop Up Globe. And in 2016 he was a research and development consultant for the Pop up Globe.