Signifying Nothing?
Date: 06/04/2016
Category: Education Institutes / Groups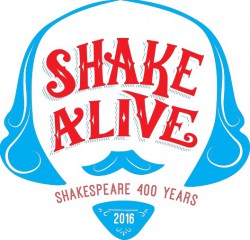 Date&Time: Wednesday 6th April, 5.30pm
Venue: National Library of New Zealand, (Seminar Rooms, Lower Ground Floor – Entrance via Aitken Street.)
Signifying Nothing?
What is the point of teaching Shakespeare in our schools?
This April is the 400th Anniversary of Shakespeare's death. To mark this event, The National Library Society has organised a free public event where educational and theatrical practitioners will discuss what value they see in teaching Shakespeare's works in our schools. Is this just an exercise in nostalgia of little relevance or interest to our children today? Or are these dramas still able to interest educate and inform? How should this best be approached?  Speakers are:
Chairman:  Ray Henwood ONZM – is well known as one of New Zealand's most accomplished actors who will be performing as King Lear at Circa this May.
Dawn Sanders ONZM, QSM – is a theatre arts prelector, mentor and manager, and founder and CEO of Shakespeare Globe Centre New Zealand
Patrick Carroll – was a member of the 2010 Young Shakespeare Company and graduated from Toi Whakaari in 2014. He has since appeared in both Shakespeare and contemporary drama
Rachel Wikaira – is Lead Advisor on the Secondary Curriculum, Teaching and Learning and Student Achievement at The Ministry of Education
Wednesday 6th April at 5.30pm National Library of New Zealand                                       (Seminar Rooms, Lower Ground Floor – Entrance via Aitken Street.)