The Taming of the Shrew – Masterton
Date: 03/09/2016
Category: Theatre Companies – Amateur / Other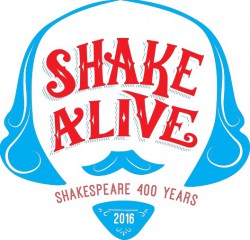 Dates & Times: 1 – 10 September, 8pm; 2pm matinee on 3 September
Venue: Harlequin Theatre, 152 Dixon Street, Masterton
Tickets: $20 Adults, $15 Students
Click here to buy tickets!
Directed by Marilyn Bouzaid (SGCNZ Wairarapa Regional Representative)
Accompanied by his servant Tranio, Lucentio arrives in Napier to study. As soon as he sees Bianca, the younger daughter of a rich merchant Baptista, he falls in love with her. Bianca is also being wooed by old Gremio and Hortensio, but Baptista will not let her be married until a husband is found for his elder daughter, Katherina (Kate the 'shrew') whose aggressive nature has made this unlikely. Gremio and Hortensio decide to join forces to find a husband for Katherina.
Come and Enjoy this modern adaptation of a Shakespeare favorite, With a great cast of local stars!