The Winter's Tale, Unitec – Auckland
Date: 16/06/2016
Category: Education Institutes / Groups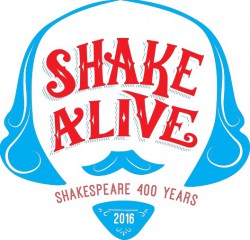 Directed by Calum Gittins
Date&Time: 14&16 June, 10.30am
Venue: Unitec Theatre, Building 6 Level 1, Entry 1, Carrington Rd, Unitec Mt Albert Campus, Auckland.
The 2016 Shakespeare Season is approaching and we are offering matinee performances for school groups on the following dates:
THE WINTER'S TALE
Directed by Paul Gittins, ft. Unitec Year 3 Acting Students
Tuesday, 14th June @10.30am
Thursday, 16th June @10.30am – 20 seats remaining
Due to high demand, seats are limited so BOOK NOW to avoid disappointment.
NEED A REASON TO COME?
Unitec's annual Shakespeare Season continues to grow in profile on the New Zealand's performing arts scene. Two of Unitec's productions, Titus (2012) and Antony & Cleopatra (2015, pictured) were re-staged at the Pop-Up Globe Theatre in Auckland on March and April 2016. They were both box office successes and among the best attended productions during the Globe season.
Some feedback from last year's Unitec Shakespeare Season:
"A gripping experience to say the least.  The cast made Shakespeare "Come Alive"."
"I have seen two previous plays of this some years ago and I didn't get it. Last night, for the first time…. I got it!"
"Not only do the cast perform well, they make their characters jump off the stage at you."
"This show is like purchasing a sandwich and the first bite tells it all.  Everything you could have expected to be in the sandwich is in it if not more." 
"Going from the crowd response during the whole show, says it all, laughter, clapping, responsive body gestures of anticipation and eagerness and enjoyment and it wasn't only me."
HOW TO BOOK:
Cost: $5 per student / teacher (prices incl GST)
We are only taking group bookings of 10 or more. All schools will be invoiced by Unitec on confirmation of booking. Please note you will be charged full amount of original booking if there any changes or withdrawals within 30 days of the show date.
All shows are the Unitec Theatre, Building 6 Level 1, Entry 1, Carrington Rd, Unitec Mt Albert Campus, Auckland. To make a booking email Peter Rees at prees@unitec.ac.nz. First come, first served basis.