Titus – Auckland
Date: 13/03/2016
Category: Theatre Companies – Professional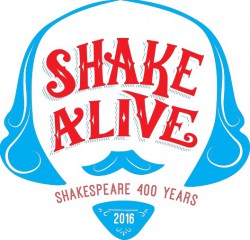 Performed by  Fractious Tash
Dates: Sun 13 Mar, 7:00pm – 9:30pm
Mon 14 Mar, 7:00pm – 9:30pm
Thu 17 Mar, 8:00pm – 10:30pm
Sun 20 Mar, 7:00pm – 9:30pm
"Oft have I digg'd up dead men from their graves, And set them upright at their dear friends' door…"
Shakespeare's bloody and vengeful masterpiece, which famously features a dark Jacobean take on the good old kiwi pie, is given a makeover by award-winning Auckland company Fractious Tash.
Regarded as one of Shakespeare's bloodiest works, this reworking of Titus is told at break-neck speed with just seven young actors in an all-male, explosive adaptation.
Producer is SGCNZ Alumnus Jason Hodzelmans (SGCNZ Young Shakespeare Company 2009).