Wellington Summer Shakespeare – Love's Labours Lost
Date: 23/02/2016
Category: Theatre Companies – Amateur / Other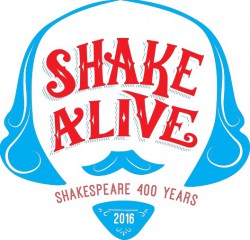 Dates & Times : 12th – 27th February 7pm, (Sundays 4pm)
Venue: The Dell, Botanic Gardens, Wellington
Tickets: http://www.eventfinda.co.nz/2016/2016-summer-shakespeares-loves-labours-lost/wellington
The Summer Shakespeare Trust are thrilled to present Victoria University of Wellington's 2016 Summer Shakespeare: Love's Labours Lost, directed by Ania Upstill (SGCNZ ETPP 2015).
The King of Navarre and three companions commit to study and self-improvement for three years. They pledge to put aside all thoughts of women (and love), limit sleep, and eat only enough to survive; bodily concerns must be conquered to pursue intellectual matters. To avoid temptation, a royal decree demands all women must remain a mile from court. Yet the King has forgotten that the Princess of France – complete with her train of comely ladies-in-waiting – is due to arrive for a pre-arranged visit on diplomatic business. It isn't long before the ladies' charms begin to win over the King and his men…
How can one prove their love when a quick wit can have its wicked way with words?
Ania Upstill (SGCNZ ETPP 2015) is Artistic Director of the Lord Lackbeards for whom she has directed Much Ado About Nothing, Romeo and Juliet, Othello and The Merchant of Venice in Wellington seasons and North Island tours. In April-June 2015, she was an inaugural intern at Shakespeare's Globe in London as part of SGCNZ's Emerging Theatre Practitioners' Programme