Media
SGCNZ General
Wellington's own Globe? – Dominion Post, 17/01/2017
http://www.stuff.co.nz/entertainment/88484574/detroit-v-wellington-wholl-get-shakespeares-container-globe-first?cid=facebook.post.88484574
"An expat Kiwi wants to make Wellington the first city to have a container replica of Shakespeare's Globe Theatre in London – but the capital will have competition from Detroit.
Angus Vail, who runs business management for rock acts such as Kiss in the United States, wants to bring the 60-container, $8.5 million semi-permanent structure to Wellington, providing a new 1200-seat venue and tourist drawcard.
While other interpretations of the Globe – which is itself a replica – exist around the world, Vail said there was a need for a duplicate venue of similar dimensions and medieval feel outside London, so its players could tour.
(…)
The moveable, modular structure built from 20ft shipping containers would have 600 box seats and standing room for another 600. It could be put on a vacant lot and become permanent or be moved later, he said.
(…)
Vail is working with Shakespeare Globe Centre NZ founder Dawn Sanders, who said the theatre would fill a void in mid-size venues in the capital and could be used for all performing arts, from rock concerts to ballet.
"It just seems like a no-brainer if we can get a developer and the council's heads together," Sanders said.
She had approached a number of developers and had the backing of Shakespeare's Globe, which was excited at the prospect.
Shakespeare's Globe chief executive Neil Constable has backed Vail's idea and said the replica, or replicas, in whichever city they were set up would be a "huge asset to the world and to the Shakespeare family", as it would allow its players to tour.
(…)
A recent council-commissioned report recommended the council consider building a mid-sized venue, but with a focus on accessibility, affordability, and flexibility.
Overall perceptions of existing venues were relatively poor, and there were many calls for a purpose-built, mixed-use venue somewhere in the 400-800 seat range."  – Stuff, 17/01/2017
---
SGCNZ UOSWSF 2018

Blenheim Sun, 11 April 2018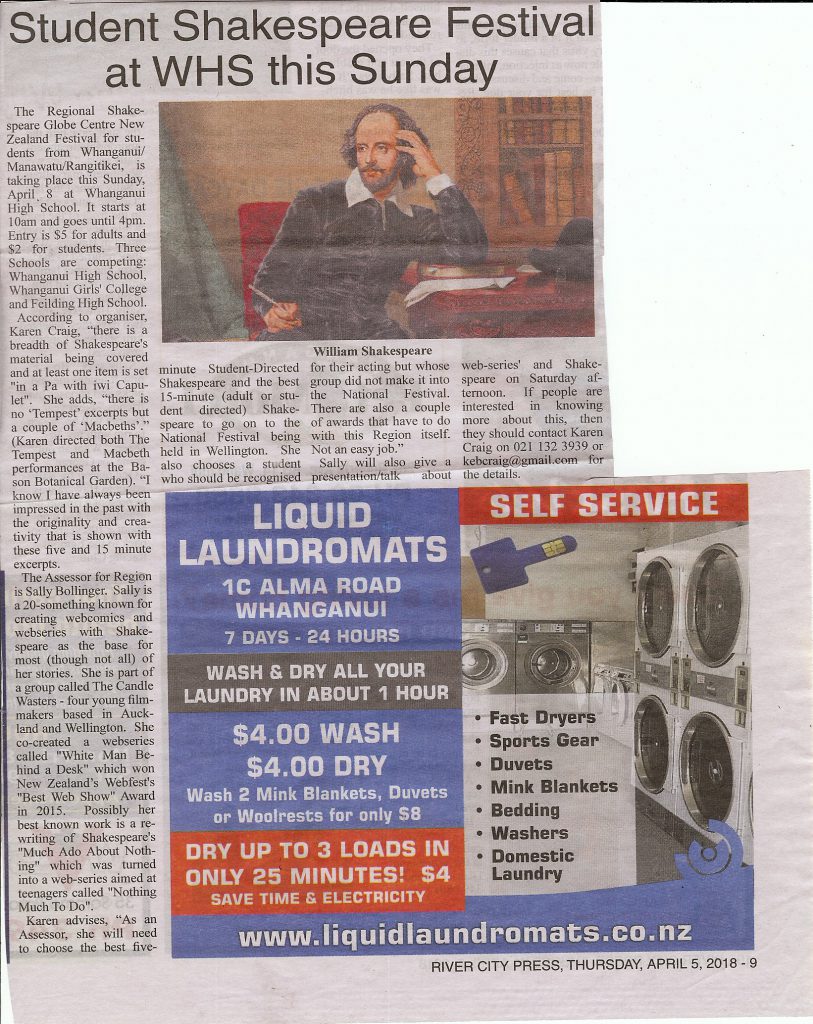 River City Press, 5 April 2018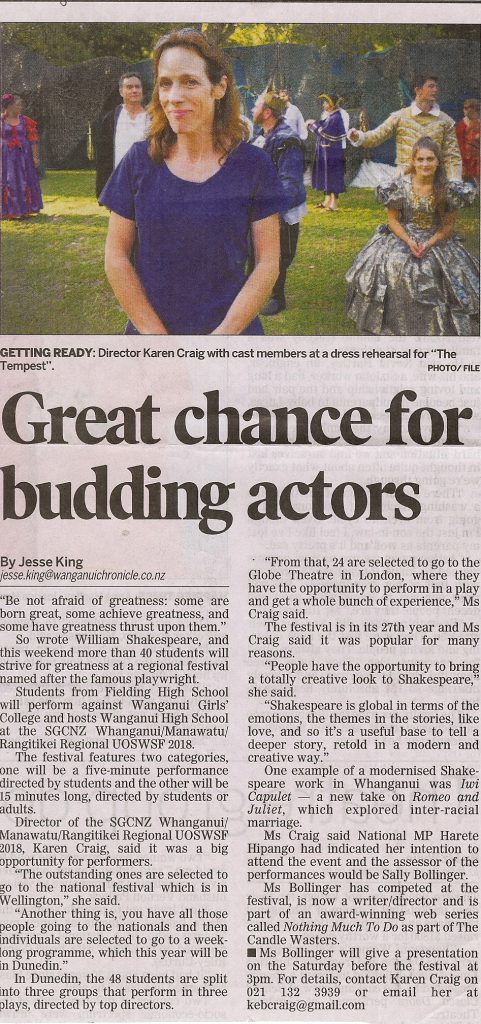 Whanganui Chronicle, 5 April 2018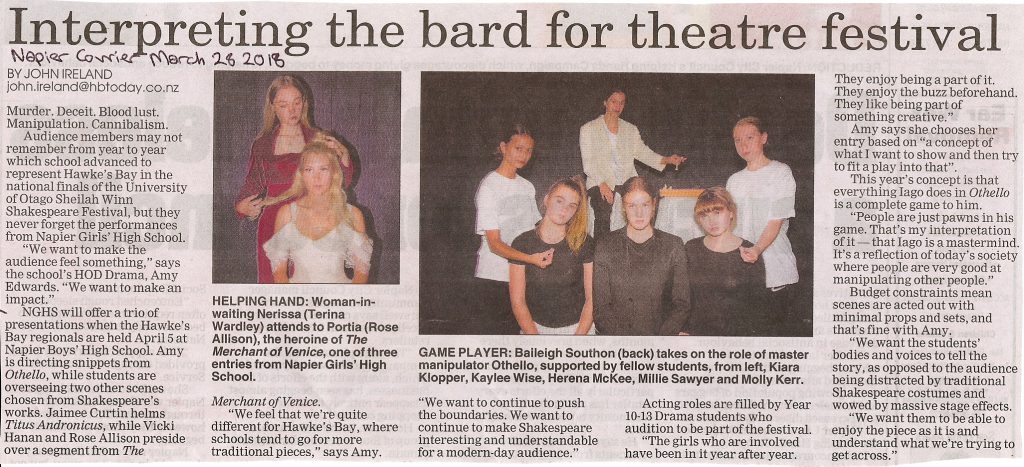 Napier Courier, 28 March 2018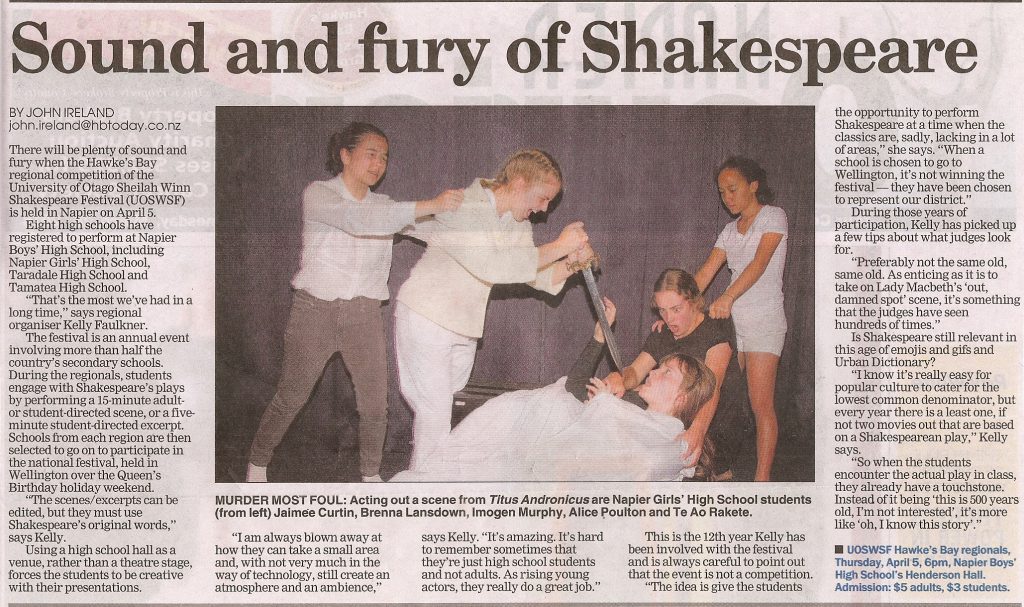 Napier Courier, 28 March 2018
Whanganui Chronicle, 14 March 2018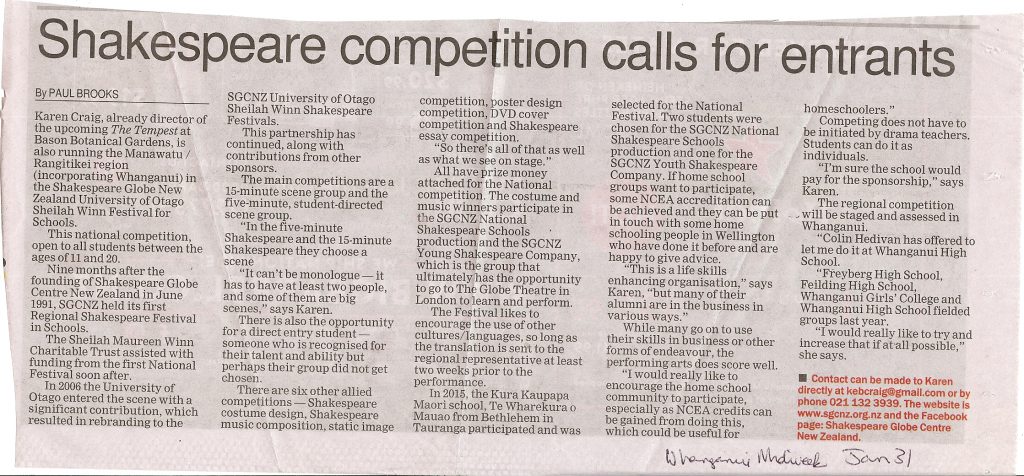 Whanganui Midweek, 31 January 2018
---
SGCNZ YSC 2018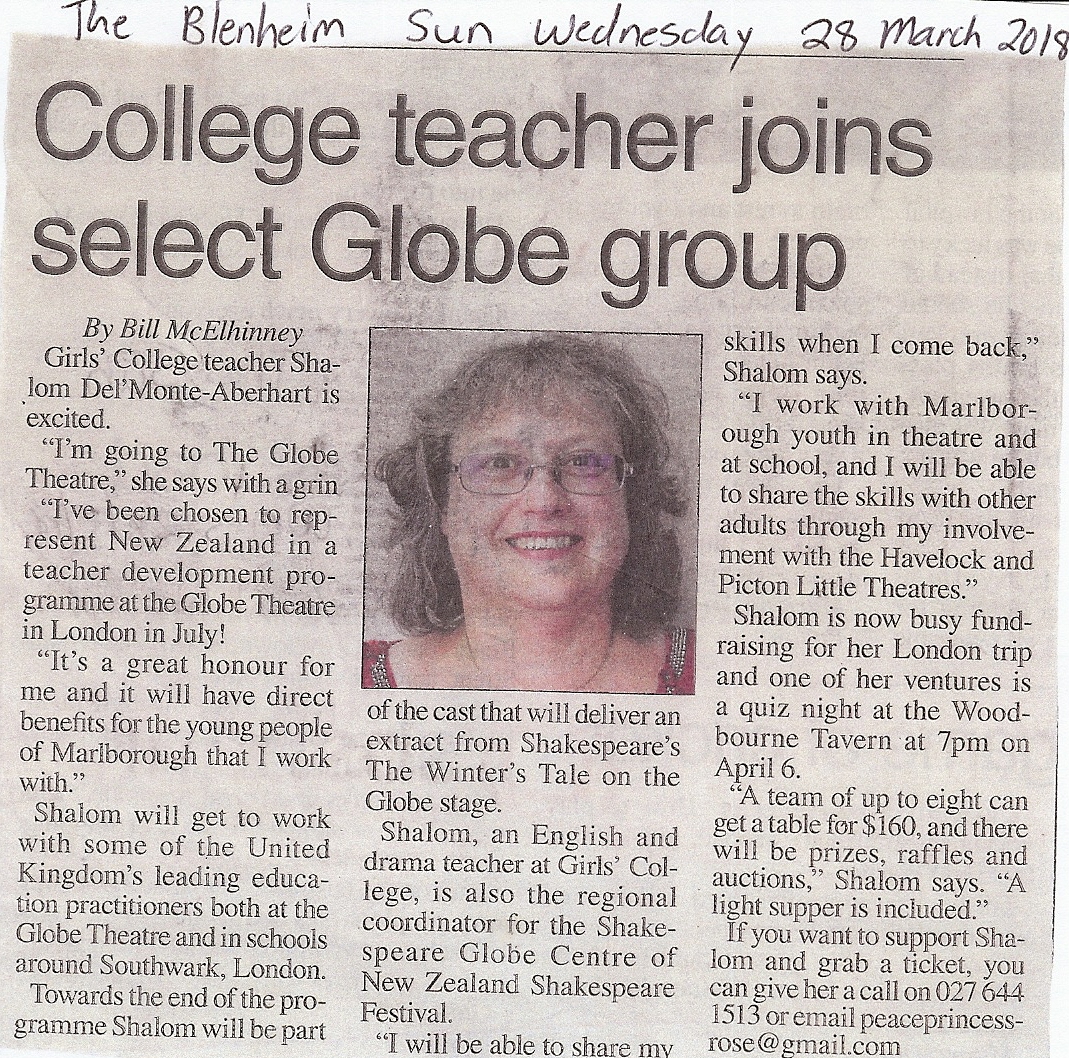 ---
SGCNZ UOSWSF 2016
---
SGCNZ YSC 2016
---
SGCNZ NSSP 2016