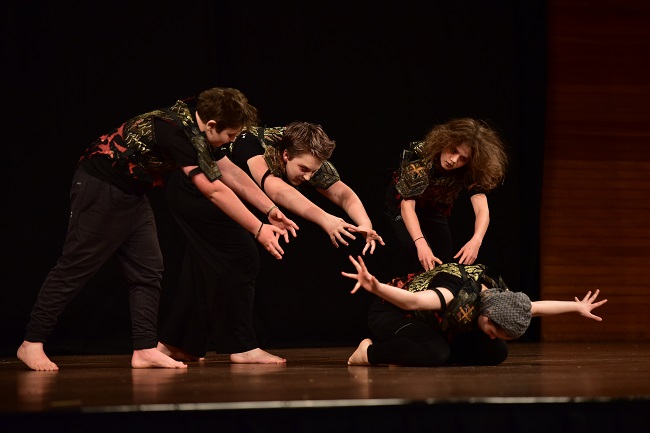 SGCNZ Dance Nimble Soles
SGCNZ Dance Nimble Soles 2020
Following the success of SGCNZ's first Dance Nimble Soles on International Dance Day (29 April) we will be running this programme again in April 2020.
---
Ministry of Youth Development Survey
Participant Feedback link: https://www.surveymonkey.com/r/Youth_Development_Initiatives
We are asking all participants in SGCNZ's activities – SGCNZ UOSWSF, SGCNZ NSSP, SGCNZ YSC, SGCNZ Dance Nimble Soles, SGCNZ PPWS and Competitions between 12 and 24 years old to complete this survey from the Ministry of Youth Development.
Funding from this source is contingent on us having at least 1500 people respond  about their experience of being involved (in whatever way – acting, directing, designing, mentoring, crew, front of house, MCs, Assessors…). From the age range, it is clear that it is not just those still at school.
Any queries about this, please contact Dawn Sanders, dawn@sgcnz.org.nz M: 027 283 6016 P: 04 384 1300
---
In association with Dance Aotearoa New Zealand (DANZ) and NZ Dance Week, SGCNZ is offering all and any aspiring choreographers the opportunity to choreograph a dance item inspired by a Shakespeare play or characters. The piece may be up to 3 minutes long, for between 2 and 25 dancers of any age. The works will all be performed – in an evening show at the Hannah Playhouse in Wellington on International Dance Day (Monday 29 April) at 7:30pm, with potential for an afternoon session if there is demand. Audience admission is by koha.
Music must be original, out of copyright or from the APRA/Creative Commons/Free Music Archives.
If this is flouted, the Group Manager/Coordinator will be responsible for any fines or outcomes.
Lighting will be general wash with no or minimal set – 2 minute set up and strike.
Spoken words may be incorporated, but it is first and foremost, a dance work. Technical specifications for the Hannah Playhouse stage.
Write 50-60 words suitable for the programme to describe how your item was inspired by and reflects the specific Shakespeare play and/or characters you have chosen.
This is not a competition. Two or three items may be chosen to be performed in SGCNZ's National University of Otago Sheilah Winn Shakespeare Festival Showcase on 2 June at the Michael Fowler Centre in Wellington.
Entry $10 per person.The Criteria and Registration form is available here and on the DANZ website
Registrations close 2 April.